Cauda Equina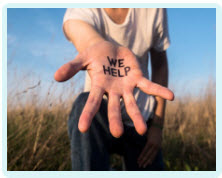 Cauda Equina Medical Negligence and Long-term Outcomes
Any suspicion of compression of the cauda equina nerves at the base of the spine may need to be dealt with as a matter of emergency. A failure by medical professionals to ensure this may be regarded as negligent and may justify a claim for compensation.
Cauda equina compression
Compression of the cauda equina nerves can lead to permanent and severe disability if it does not receive prompt assessment and treatment in the form of surgery.
These crucial nerves are responsible for the recognition of sensation and function in much of the lower body and loss of function in the nerves can produce the following symptoms:
Bowel incontinence
Bladder incontinence
Loss of mobility
Sexual dysfunction
In order to give the patient the best chance of avoiding such a debilitating long-term outcome, it is essential that medical professionals provide a meticulous level of care if symptoms of possible cauda equina compression are present.
Symptoms of cauda equina compression
The symptoms which should prompt a thorough assessment and a possible referral for an immediate MRI scan would include the following alongside lower back pain:
Bilateral sciatica, being pain and pins and needles or altered sensation in both legs rather than just one
Altered sensation in the saddle area such as pins and needles or loss of sensation
Altered urinary experience such as having to strain or a poor flow
Reduced bladder sensation or awareness of needing to pee
Altered sensation around the anus and buttocks or possible altered bowel function
If a referral for an MRI scan is not considered necessary, it is essential that the patient is made aware of the red flag symptoms which should prompt them to attend Accident and Emergency immediately if they develop.
A failure to do so may be regarded as negligent.
Long-term Outcomes
A delay in decompression of the cauda equina nerves can leave a patient dependant on personal care and the use of a wheelchair. It can affect their ability to work and their self-esteem. It can put an enormous strain on personal relationships.
The financial implications of complete cauda equina syndrome can be significant and, where this appalling outcome is due to poor-quality medical care, it may be appropriate to make a claim for compensation.
Speak to a solicitor
Glynns Solicitors is a dedicated medical negligence compensation legal practice with extensive experience of cauda equina syndrome claims.
If you or a loved one are struggling with the long-term impact of this shocking condition due to medical failings, contact us to discuss the suitability of making a claim for compensation.
Please call us on 0800 234 3300 (or from a mobile 01275 334030) or complete our Online Enquiry Form.

---
Testimonials
"Before we contacted you we had no real idea that we had grounds for a medical negligence claim but after speaking to you if became clear that Wendy was indeed treated poorly. Chris took the time to explain what was happening and kept us to speed. Our deepest gratitude to you all and Chris in particular."
"I would like to say a big thank you to you for making this whole process easy and relatively painless. You kept me informed throughout and you were always polite and courteous in all forms of communication. I would not hesitate to recommend you to friends and family, so a really big thank you and I wish you all the best in the future."
» Read More Medical Negligence Testimonials?

Free Cauda Equina Claim Guide