Cauda Equina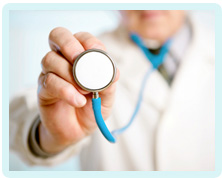 Cauda Equina Injury Compensation Bristol
If you have been left with a permanent cauda equina injury because of medical errors, please get in touch with our Bristol solicitors. We are a niche firm of medical negligence lawyers and will be able to assist you.
Cauda equina injury
Cauda equina syndrome must be diagnosed and treated without delay. The treatment required is emergency decompression surgery, which relieves the pressure being placed upon the nerves.
If this treatment is not provided in time, the cauda equina nerves will be permanently injured. This is because they are being squashed, quite often by a slipped disc, although other causes are possible.
When the nerves are squashed, the flow of oxygen and blood will be disrupted. The nerves will quickly deteriorate and lose function. It will not be long before the nerves are so injured that the damage is permanent.
Therefore it is essential decompression surgery is carried out before permanent injury occurs. There is only a small window of opportunity in which to achieve this. Experts generally agree that surgery is needed within 48 hours of the onset symptoms.
If surgery is not performed within this timeframe, the nerves cannot be repaired. Any symptoms the patient is experiencing will not resolve. He or she will be left to suffer neurological disabilities for the remainder of their life.
Cauda equina injury compensation
If a patient suffers permanent cauda equina injury because medical practitioners failed to provide an acceptable standard of care, there will be a case of medical negligence. The patient will be legally entitled to pursue a claim for compensation, if they would like to.
We can tell you if you have been the victim of a substandard level of care. Medical mistakes usually revolve around delays in the diagnosis and treatment of cauda equina syndrome. In most cases it is argued that had it not been for these delays, the patient would have enjoyed a much better outcome.
If the claim is successful, compensation will be awarded to reflect the injuries that have arisen due to medical negligence. This includes physical, emotional and financial injuries.
Cauda equina injury compensation Bristol
If you would like to find out whether you are eligible to claim cauda equina injury compensation, please contact us at Glynns Solicitors. We are based in Bristol but act for clients across England and Wales. We can advise if you have grounds to pursue legal action.
Please call us now for a free, no obligation assessment on 0800 234 3300 (or from a mobile 01275 334030) or complete our Online Enquiry Form.

---