Cauda Equina Syndrome Articles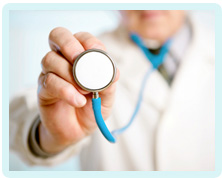 Cauda Equina - Failing To Report MRI Scan Results
If a patient is displaying the red flag symptoms of cauda equina syndrome, an emergency MRI scan is needed.
MRI scan for cauda equina symptoms
Even if the patient has previously had an MRI scan but the results were negative (or are yet to be received) an emergency MRI scan is needed. This is because cauda equina syndrome is a progressive condition. The patient may have developed new or worsening symptoms, meaning he/she could now have CES, even though it was not present before.
If the patient does have cauda equina syndrome, the MRI scan will show a large disc protrusion at the L4/5 level. This will be compressing the thecal sac and causing near complete effacement of the CSF space around the cauda equina.
Medical practitioners must then observe the presence of a very large disc protrusion at L4/5 which is compressing the cauda equina. This represents a medical emergency, so the findings must be orally communicated with the radiologist on the same day of the MRI.
The radiologist should review the images and make an urgent report to the referring clinician. This should either be a verbal or faxed report to the referring clinician, and should specify the presence of a large disc protrusion at L4/5 compressing the thecal sac.
The findings of the MRI should also be put in writing. In light of the appearances of the MRI, the report should be treated as an emergency. Therefore the patient should undergo decompression the same day, or early the next day.
MRI scan failings
If this course of action is not followed, it could significantly delay the patient's treatment. This can be devastating because cauda equina syndrome must be treated immediately, or the patient could be left with life-long disabilities.
If there is a failure to perform, interpret or report an MRI scan for suspected cauda equina syndrome, there could be a case of medical negligence. Failings might include:
Failing to provide an emergency MRI scan to a patient with the red flag symptoms of CES
Failing to observe evidence of cauda equina compression
Failing to make an oral report to the radiologist on the same day
Failing to make an urgent report to the referring clinician
Failing to tell the referring clinician of cauda equina compression
Failing to immediately report the MRI in writing
Failing to treat the report as an emergency
Claiming compensation
If you have been left with disabilities because your cauda equina syndrome was not diagnosed and treated in time, please get in touch with us at Glynns Solicitors. You could be entitled to pursue a claim against those at fault.
Please contact us if you would like to discuss your situation. Please call us free on 0800 234 3300 (or from a mobile 01275 334030) or complete our Online Enquiry Form.

---
Testimonials
"Before we contacted you we had no real idea that we had grounds for a medical negligence claim but after speaking to you if became clear that Wendy was indeed treated poorly. Chris took the time to explain what was happening and kept us to speed. Our deepest gratitude to you all and Chris in particular."
"I would like to say a big thank you to you for making this whole process easy and relatively painless. You kept me informed throughout and you were always polite and courteous in all forms of communication. I would not hesitate to recommend you to friends and family, so a really big thank you and I wish you all the best in the future."
» Read More Medical Negligence Testimonials?

Free Cauda Equina Claim Guide