Cauda Equina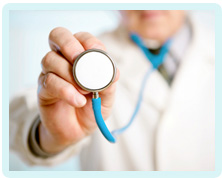 Cauda Equina Dysfunction
If cauda equina syndrome is not treated in time, the patient will suffer a degree of dysfunction.
Permanent cauda equina injuries
Every case is different, but potential problems can include the following:
Leg pain – with cramps and pains in the legs, along with sensory abnormalities. The legs can also be restless at night and can suffer involuntary spasms. These symptoms may be worse in cold weather and upon activity, making it hard to walk for long periods of time.
Lumbar back pain – with a daily ache and intermittent severe flare-ups. This can affect mobility. A variety of painkillers may be needed on a daily basis to copy with the pain.
Sensory abnormalities – with numbness in the legs, saddle area (perineum, buttocks and groin) and vagina/penis. Sexual sensation can also be abnormal or totally absent.
Leg weakness – with weakness in the legs, which can be exacerbated by the sensory abnormalities. This can make it difficult to walk and extreme care must be taken to prevent stumbles, trips and falls.
Urinary dysfunction – with reduced or no sensation when the bladder is full, and reduced or no sensation of urinary flow. This can necessitate intermittent self-catheterisation. Retained urine and the use of a catheter can cause recurrent urinary tract infections. There can also be incontinence without warning.
Bowel dysfunction – with constipation requiring suppositories and manual evacuation/micro-enemas. There may be no sensation of rectal fullness or when wiping. Due loss of sensation can also lead to incontinence.
Impaired mood – with depression and anxiety. Anti-depressants and counselling may be needed.
Effects on lifestyle
Such dysfunction cannot fail to impact upon someone's life. Patients often say they are a shadow of their former selves and are unable to do so many of the things they used to. This can effect a range of things, such as:
Domestic activities
Leaving the house alone
Driving
Self-care, including washing, dressing and toileting
Looking after children
Sleeping normally
Sexual intercourse
Maintaining a relationship with a spouse/partner
Dysfunction caused by medical negligence
Cauda equina dysfunction can have a terrible effect upon the life of the patient and their family. If the poor outcome was caused by delays in diagnosing and treating cauda equina syndrome, the patient could be entitled to compensation for the injuries they have wrongfully endured.
To find out more about claiming compensation for cauda equina syndrome, please get in touch with us at Glynns Solicitors. We specialise in cauda equina claims.
Call us now for a free, no obligation assessment on 0800 234 3300 (or from a mobile 01275 334030) or complete our Online Enquiry Form.

---
Testimonials
"Before we contacted you we had no real idea that we had grounds for a medical negligence claim but after speaking to you if became clear that Wendy was indeed treated poorly. Chris took the time to explain what was happening and kept us to speed. Our deepest gratitude to you all and Chris in particular."
"I would like to say a big thank you to you for making this whole process easy and relatively painless. You kept me informed throughout and you were always polite and courteous in all forms of communication. I would not hesitate to recommend you to friends and family, so a really big thank you and I wish you all the best in the future."
» Read More Medical Negligence Testimonials?

Free Cauda Equina Claim Guide