Cauda Equina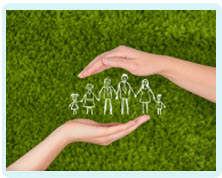 Cauda Equina Disability Claim
A failure by medical professionals to deal promptly and efficiently with cauda equina syndrome symptoms can leave the patient with a lifetime of disability. A successful compensation claim can help the patient to deal with their difficulties.
Long-term symptoms of cauda equina syndrome
If a patient who is developing cauda equina syndrome does not receive surgery at the optimum moment, they may suffer some or all of the following symptoms permanently:
Inability to prevent the passing of wind and faeces
Bladder dysfunction, leaving the patient unaware of when they need to urinate and unable to control urination
Sexual dysfunction
Loss of mobility due to weakness in the legs and loss of ankle reflexes
Many of our clients have been left almost completely disabled by their symptoms. They have become reliant on a wheelchair and are unable to work. Their homes have needed significant adaptations to help them to try to live independently.
Not surprisingly, many people with cauda equina syndrome also suffer with psychological problems. This is often not due simply to the physical and social problems they now encounter every day but because they feel they have been let down by their medical professionals.
Surgery and cauda equina syndrome
Successful surgery for cauda equina syndrome relies on a GP or Accident and Emergency practitioner recognising the symptoms and taking immediate action. Although the symptoms of this appalling condition can come on very suddenly, it can also develop over time and it is vital that the best moment for surgery is not missed. The victim needs decompression surgery of the lower spine before they lose sensation in the bladder. If surgery is delayed beyond this point, their long-term outcome may be significantly worse.
The patient may require emergency surgery but they will need confirmation of their diagnosis from an MRI scan first. This is necessary to check that their symptoms are being caused by compression of the lumbar spine.
It is, therefore, vital that a medical practitioner faced with a patient who appears to have symptoms indicative of cauda equina syndrome, such as lower back and leg pain, carries out the following actions:
checks for signs of neurological dysfunction such as loss of sensation in the saddle area, altered urinary habits or reduced ankle reflexes
makes an emergency referral for an MRI scan
Medical negligence
A failure to act promptly when a patient appears to be developing cauda equina syndrome may cause a delay in the patient undergoing surgery. If the patient suffers a significantly worse long-term outcome as a result, it may be appropriate to make a claim for compensation.
Speak to a solicitor
If you or a loved one are suffering with the appalling symptoms of complete cauda equina syndrome due to a failure by your medical professionals, contact us to talk to a specialist medical negligence solicitor.
Please call us on 0800 234 3300 (or from a mobile 01275 334030) or complete our Online Enquiry Form.

---
Testimonials
"Before we contacted you we had no real idea that we had grounds for a medical negligence claim but after speaking to you if became clear that Wendy was indeed treated poorly. Chris took the time to explain what was happening and kept us to speed. Our deepest gratitude to you all and Chris in particular."
"I would like to say a big thank you to you for making this whole process easy and relatively painless. You kept me informed throughout and you were always polite and courteous in all forms of communication. I would not hesitate to recommend you to friends and family, so a really big thank you and I wish you all the best in the future."
» Read More Medical Negligence Testimonials?

Free Cauda Equina Claim Guide