Cauda Equina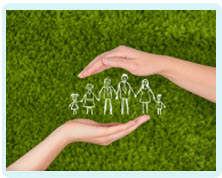 Cauda Equina Compression Negligence
If the cauda equina nerves at the base of the spine become compressed, urgent medical attention can be essential in order to prevent the patient suffering a lifetime of disability. A failure to act promptly may justify a claim for compensation.
The cauda equina nerves
The cauda equina nerves at the base of the spine serve a crucial function. In passing sensory and motor messages between the lower body and the brain, they enable an individual to experience sensation and function in the bladder, bowel, sexual organs and legs.
Occasionally, however, these nerves become squashed or compressed. This is usually due to a herniated or prolapsed disc where the inner substance of the disc protrudes through the outer layer and presses on the nerve. This will cause the nerve to malfunction and the more the compression increases, the greater the degree of dysfunction experienced.
Decompression of the cauda equina nerves
Therefore, the compression of the nerves needs to be identified at an early stage so that the patient can undergo surgery to decompress the nerves. The sooner this procedure is carried out, the better chance the patient has that their lower body function will recover.
If there is a delay in carrying out decompression surgery, the patient's symptoms may become permanent.
Although this condition is fairly rare, such is the severity of the permanent symptoms that all medical professionals should be conversant with the symptoms and the need for emergency investigation.
Recognising the symptoms
If medical professionals fail to recognise the symptoms and take urgent and relevant action, it might be appropriate to make a claim for compensation.
Symptoms which might indicate that the patient is developing cauda equina syndrome include the following:
Lower back and leg pain
Pins and needles, pain or weakness in both legs
Altered sensation in the saddle area
Altered sensation when urinating
Loss of awareness of needing to urinate
Loss of sensation around the anus
Loss of sexual sensation
A patient exhibiting these symptoms is likely to need an immediate MRI scan in order to confirm that their symptoms are being caused by compressed cauda equina nerves.
If a patient with these symptoms does not receive the necessary examinations and referrals, their spinal compression may get worse and their long-term function may suffer.
Speak to a solicitor
If you or a loved one are suffering the appalling and permanent symptoms of cauda equina syndrome because medical professionals did not respond urgently to the symptoms, it might be appropriate to make a claim for compensation.
Contact Glynns today to talk to a specialist medical negligence solicitor.
Please call us on 0800 234 3300 (or from a mobile 01275 334030) or complete our Online Enquiry Form.

---