Cauda Equina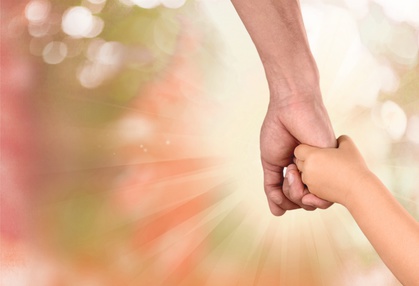 Can I Sue the NHS for Complete Cauda Equina Syndrome?
If you have been discharged from hospital with cauda equina syndrome, it is possible that you have been the victim of medical negligence. However, it is also possible that you have just been extremely unlucky.
Incomplete versus complete cauda equina syndrome
A patient is generally regarded as having complete cauda equina syndrome when they have lost sensation in the saddle area, specifically regarding the function of the bladder.
The patient may be described as having CES-R referring to the fact that they have lost bladder sensation and are retaining urine in the bladder without realising this and without experiencing any pain.
They may also have bladder incontinence where they are urinating without any control or sensation.
A patient with complete cauda equina syndrome is also likely to be experiencing a number of other symptoms including the following:
Loss of sensation around the anus
Bowel urgency or incontinence
Loss of sensation and weakness in the legs
Foot drop, where the ability to raise the foot has been lost, leaving it to drag when walking
Possible complete loss of mobility
Loss of sexual function or sensation
A patient with complete cauda equina syndrome is less likely to recover their lost function than a patient with incomplete CES.
Incomplete cauda equina syndrome
A patient described as having incomplete cauda equina syndrome will not have yet reached the point described above.
They may be experiencing loss of sensation in the saddle area and possible bilateral sciatica in the legs. However, they will still maintain some sensation and control of the bladder, although this may be impaired. For example, they may be finding it difficult to initiate urination or have difficulty completely emptying the bladder.
Negligence?
A patient will probably only be considered to have been the victim of negligence if they are left with complete cauda equina syndrome and all its shocking accompanying symptoms despite medical professionals having had the opportunity to diagnose and treat the condition before it reached this stage.
If a patient develops cauda equina syndrome suddenly or is slow to attend any medical professional, it is possible that they have already reached the 'complete' stage by the time a diagnosis is sought.
In these circumstances, the chance that they will recover much of their lost function would appear to be reduced and medical professionals are unlikely to be considered as responsible for their poor outcome.
However, if a patient attends their GP or Accident and Emergency facility with early possible CES symptoms but fails to receive the appropriate level of investigation through examination or MRI referral, the relevant professionals may be considered as having been negligent.
If the patient subsequently develops complete cauda equina syndrome before a diagnosis and surgery are undertaken, it may be appropriate to make a claim for compensation.
Speak to a solicitor
If you or a loved one are suffering the dreadful long-term effects of complete cauda equine syndrome due to negligent medical care, contact Glynns today to talk to a specialist medical negligence solicitor.
Please call us on 0800 234 3300 (or from a mobile 01275 334030) or complete our Online Enquiry Form.

---
Testimonials
"Before we contacted you we had no real idea that we had grounds for a medical negligence claim but after speaking to you if became clear that Wendy was indeed treated poorly. Chris took the time to explain what was happening and kept us to speed. Our deepest gratitude to you all and Chris in particular."
"I would like to say a big thank you to you for making this whole process easy and relatively painless. You kept me informed throughout and you were always polite and courteous in all forms of communication. I would not hesitate to recommend you to friends and family, so a really big thank you and I wish you all the best in the future."
» Read More Medical Negligence Testimonials?

Free Cauda Equina Claim Guide