Cauda Equina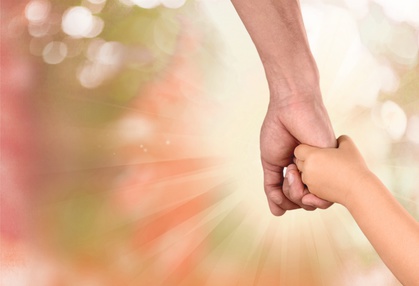 Can I Make a Legal Claim for Nerve Dysfunction Due to CES?
If permanent loss of nerve function in the lower body through caude equina compression is due to delays in medical management or referral, it may be appropriate to make a claim for compensation.
How does CES cause nerve dysfunction?
Cauda equina syndrome is the product of compression of the cauda equina nerves in the lumbar region of the back. These nerves can become squashed due to a number of causes. Most often, it is caused by a prolapsed or herniated disc but it can also occur when a tumour or inflammation presses on the nerves.
What nerve dysfunction?
The cauda equina nerves provide essential function to the lower body, specifically the pelvic region and the legs. Responses to sensation are passed from the lower body via the cauda equine nerves to the brain where this information is processed. Instructions for movement are passed in the opposite direction from the brain to the muscles of the legs and pelvic region.
Consequently, if these nerves start to fail due to compression, the patient may start to experience the following symptoms:
Loss of sensation or tingling in the saddle area
Loss of awareness of needing to urinate
Loss of control of urination, having to strain
Loss of feeling around the anus
Loss of sexual function
Weakness, tingling or numbness in one or both legs
Is it negligent?
Loss of nerve function in cauda equina syndrome is not necessarily negligent and does not necessarily justify a compensation claim. These symptoms are a part of the condition and, if medical professionals have done all that they can as promptly as possible, it is unlikely that they will be considered negligent.
Cauda equina syndrome claims tend to focus on where medical negligence has brought about a delay in diagnosis or surgery, meaning that the patient's symptoms deteriorated prior to surgery and that they therefore suffered an unnecessarily severe outcome.
Substandard care
Medical professionals might be considered to have provided substandard care in the following circumstances:
The patient was suffering red flag symptoms of cauda equina syndrome but did not receive an emergency referral for an MRI scan.
The patient was exhibiting early possible symptoms of cauda equina syndrome but was not advised of the red flag symptoms to look out for nor the need to go to Accident and Emergency immediately should they develop
The patient's MRI scan was unreasonably delayed either due to lack of facilities or relevant staff and no alternative arrangement was made
Despite a diagnosis of cauda equina syndrome, surgery was delayed beyond the normally accepted timeframe, thereby allowing the patient's symptoms and chances of recovery to deteriorate
If the patient developed complete cauda equina syndrome suddenly, there may have been little which medical professionals could have done to help. In these circumstances, they are unlikely to be regarded as having been negligent.
Speak to a solicitor
If you or a loved one are suffering the shocking symptoms of complete cauda equina syndrome due to a failing in medical care, contact Glynns Solicitors today to talk to a specialist medical negligence solicitor.
We have supported numerous highly-successful compensation claims for this appalling condition and will be very happy to advise you.
Please call us on 0800 234 3300 (or from a mobile 01275 334030) or complete our Online Enquiry Form.

---
Testimonials
"Before we contacted you we had no real idea that we had grounds for a medical negligence claim but after speaking to you if became clear that Wendy was indeed treated poorly. Chris took the time to explain what was happening and kept us to speed. Our deepest gratitude to you all and Chris in particular."
"I would like to say a big thank you to you for making this whole process easy and relatively painless. You kept me informed throughout and you were always polite and courteous in all forms of communication. I would not hesitate to recommend you to friends and family, so a really big thank you and I wish you all the best in the future."
» Read More Medical Negligence Testimonials?

Free Cauda Equina Claim Guide