Cauda Equina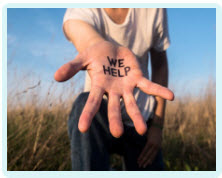 Can I Sue the NHS for Sexual Dysfunction due to CES?
If treatment of cauda equina syndrome is delayed, the patient can suffer permanent loss of sexual function. This may justify them in making a claim for compensation.
Cauda equina nerves and sexual function
The cauda equina nerves serve the lower body and pass messages between the pelvic organs and the brain. Consequently, loss of function of these nerves can lead to loss of sexual sensation and loss of sexual function.
This can mean that the individual affected experiences no sexual sensation and a man may lose the ability to achieve an erection or to ejaculate.
In addition to the loss of confidence suffered by many people with this condition, such a shocking outcome can cause significant difficulties with personal relationships.
Treating cauda equina syndrome
If this loss of function is due to delays in carrying out surgery for incomplete cauda equina syndrome, the relevant medical professionals may be regarded as negligent. It may justify a claim for compensation.
If a patient attends their GP or Accident and Emergency facility with the possible symptoms of cauda equina nerve compression, they may require an emergency MRI scan.
The symptoms which might warrant such action would include the following:
Lower back and bilateral leg pain, weakness and altered sensation
Loss of sensation or pins and needles in the saddle area between the legs and around the anus and buttocks
Altered sensation when urinating such as an irregular flow or difficulty emptying the bladder
Altered bowel function
Diagnosis and treatment are vital at this stage. If the patient's condition deteriorates prior to surgery, their long-term prognosis is likely to be damaged by a delay.
Medical negligence
A failure by medical professionals to act promptly on the above symptoms might produce a number of outcomes:
The patient might deteriorate during the period of delay meaning that surgery achieves a significantly less successful outcome
The patient may decide to instigate a claim for compensation for their permanent symptoms associated with the delay in treatment
Speak to a solicitor
If you or a loved one are struggling with the permanent and distressing symptoms of complete cauda equina syndrome due to a delay in diagnosis and treatment, contact Glynns Solicitors.
We are a specialist medical negligence legal practice with considerable expertise in supporting cauda equina syndrome claims. Ring us now to talk to a specialist medical negligence solicitor.
Please call us on 0800 234 3300 (or from a mobile 01275 334030) or complete our Online Enquiry Form.

---