Cauda Equina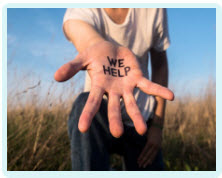 Can I Sue the NHS for Complete Cauda Equina Syndrome?
A patient suffering with the long-term symptoms of cauda equina syndrome is not automatically entitled to make a claim for compensation. If their condition is due to medical failings, however, then a claim might be justified.
Complete cauda equina syndrome
A patient is considered to have complete cauda equina syndrome when they are suffering permanent loss of function in the lower body due to compression of the cauda equina nerves at the base of the spine.
Their loss of function might include the following problems:
Reduction or loss of mobility due to weakness in the legs and loss of ankle reflexes
Loss of sexual function and sensation
Loss of bladder sensation and control
Loss of bowel control
Lack of medical negligence
The patient may have developed complete cauda equina syndrome suddenly and, however promptly they had attended their Accident and Emergency facility, it may have been too late for decompression surgery to make much difference.
The patient may have developed their symptoms more gradually but did not visit their GP or Accident and Emergency facility at an early enough stage, meaning that the delay was the responsibility of the patient rather than any medical professional.
Medical negligence
Medical professionals might be considered to have been negligent where they had the opportunity to diagnose a patient who was developing cauda equina syndrome but failed to do so.
If the patient's condition subsequently deteriorated prior to surgery, meaning that their long-term outcome suffered and they were left with complete CES, the relevant medical professional might be considered to be responsible for the reduction in their outcome. In these circumstances, a compensation claim might be appropriate.
Responding to CES symptoms
A medical professional should consider the possibility that an emergency MRI scan might be necessary if a patient attends with one or more of the following symptoms:
Pain in both legs
Weakness and/or loss of sensation in both legs
Loss of sensation in the saddle area between the legs and around the anus
Loss of bladder function and/or sensation
Alteration in sensation when urinating
If the medical professional considers that an immediate MRI scan is not necessary, it might, nonetheless, be necessary to warn the patient of these red flag symptoms and advise them to go to Accident and Emergency immediately should they develop.
Seek Legal Advice
Glynns Solicitors have supported numerous clients in making highly-successful compensation claims for the appalling and permanent symptoms of complete cauda equina syndrome due to medical failings.
If you or a loved one are suffering with these appalling symptoms and the associated practical and financial difficulties, contact us to talk to a specialist medical negligence solicitor with expertise in this field.
Please call us on 0800 234 3300 (or from a mobile 01275 334030) or complete our Online Enquiry Form.

---