Cauda Equina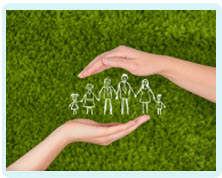 Can I Sue my GP for delaying my CES Referral?
Cauda equina syndrome can be a medical emergency. If your GP did not respond promptly to your symptoms, you may be suffering permanent and debilitating symptoms. If so, you may wish to investigate making a claim for compensation.
CES surgery timing
The timing of surgery in treating cauda equina syndrome is absolutely crucial. The sooner the condition is diagnosed and treated, the better the long-term outcome is likely to be for the patient. A delay in referring a patient for a scan can mean that, by the time surgery is carried out, it is too late for the patient to make a good recovery.
MRI referrals
If a GP suspects that a patient may be developing cauda equina syndrome, it is important that the patient is referred for an MRI scan. This should clarify the underlying cause of the patient's symptoms. Should it reveal that the patient's cauda equina nerves are being compressed, then the patient is likely to need either urgent or emergency surgery.
Symptoms which might suggest to the GP that the patient may be developing this appalling condition include the following:
Lower back and leg pain, especially bilateral leg symptoms
Weakness and tingling in the legs
Alteration or loss of sensation between the legs
Loss of sensation around the anus and buttocks
Difficulties with urination or urinary leakage
Loss of awareness of needing to urinate
Alteration in sexual sensation or experience
Alteration of bowel function
If the patient is suffering symptoms in the legs alongside sensory losses in the saddle area, these are strong indicators that they may be developing cauda equina syndrome.
Surgery delays
Untreated, the symptoms of cauda equina syndrome are likely to deteriorate. If the GP delays in referring the patient for further investigation, the patient may lose complete bladder sensation. Once this occurs, although surgery may still be required urgently, it is less likely to bring about a recovery of function and a good outcome.
Consequently, if the GP's delay in taking action, allows such an outcome to evolve, it may be appropriate to make a claim for compensation.
A patient with complete cauda equina syndrome can suffer permanent bowel and bladder incontinence and loss of mobility.
This can make it extremely difficult to work and may mean that the patient becomes dependent on considerable personal support to undertaken daily tasks such as washing and dressing.
The financial impact of these circumstances can be significant and a successful compensation claim can help to alleviate such worries.
Speak to a solicitor
If you or a loved one are struggling with the shocking symptoms of cauda equina syndrome because a GP failed to act on the red flag symptoms, contact Glynns for legal advice.
We are a specialist medical negligence legal practice and one of our experienced solicitors will be very happy to discuss your situation with you.
Please call us on 0800 234 3300 (or from a mobile 01275 334030) or complete our Online Enquiry Form.

---