Cauda Equina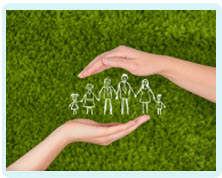 Can I Sue for Cauda Equina Syndrome?
Cauda equina syndrome can be a devastating and life-changing condition. Pursuing a compensation claim is rarely straight-forward but a successful outcome can help the victim to cope with their changed circumstances.
Developing cauda equina syndrome
Cauda equina syndrome does not always follow a predictable path. It can develop gradually over time or it can develop acutely.
The patient may experience incomplete cauda equina syndrome for some time before deteriorating or they may suffer a complete version of the condition very suddenly, producing symptoms of bowel and bladder incontinence.
In the latter scenario, it is less likely that there would be a moment when a more competent medical response might produce a more positive outcome. Therefore, it is less likely that a claim for compensation would be appropriate.
Understanding the significance of timing
Cauda equina syndrome can affect the functioning of the bowel, bladder, sexual organs and the patient's mobility.
If surgery is undertaken at the best moment, some or all of the lost function may be recovered. If surgery is delayed, the lost function may be lost permanently. This is why a prompt and accurate diagnosis is so important.
An important question, therefore, is whether medical professionals tried to ensure that the patient underwent surgery at the optimum moment.
In terms of surgery, that moment is when the patient still retains some bladder sensation and control. Once that is lost, the outcome of surgery appears to be less favourable.
Is a compensation claim appropriate?
The determining factors in whether or not it might be appropriate to make a claim for compensation include the following:
Was there an opportunity for a medical professional to recognise the possibility that the patient was developing cauda equina syndrome and take appropriate action, but they failed to do so.
Did the patient suffer a poorer long-term outcome as a result of the medical professional's failure to act appropriately on their symptoms?
If it is considered that, although the medical practitioner may have delayed diagnosis and surgery, the outcome for the patient is unlikely to have been much different, a claim for compensation is unlikely to be successful.
If, however, the patient presents to their medical practitioner with symptoms which might be indicative of cauda equina syndrome, diagnosis is delayed and the patient's symptoms consequently deteriorate before surgery is undertaken, a compensation claim might be a good way forward.
Speak to a solicitor
If you or a loved one are suffering with the appalling, long-term symptoms of cauda equina syndrome which might have been avoided had your medical professional acted more promptly, you might wish to consider making a claim for compensation.
Contact us to discuss your experience with a specialist medical negligence solicitor with expertise in cauda equina syndrome claims.
Please call us on 0800 234 3300 (or from a mobile 01275 334030) or complete our Online Enquiry Form.

---
Testimonials
"Before we contacted you we had no real idea that we had grounds for a medical negligence claim but after speaking to you if became clear that Wendy was indeed treated poorly. Chris took the time to explain what was happening and kept us to speed. Our deepest gratitude to you all and Chris in particular."
"I would like to say a big thank you to you for making this whole process easy and relatively painless. You kept me informed throughout and you were always polite and courteous in all forms of communication. I would not hesitate to recommend you to friends and family, so a really big thank you and I wish you all the best in the future."
» Read More Medical Negligence Testimonials?

Free Cauda Equina Claim Guide