Cauda Equina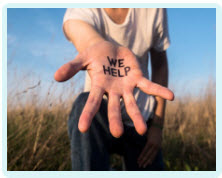 Can I Sue Accident and Emergency for Ignoring my Cauda Equina Symptoms?
If Accident and Emergency practitioners fail to recognise the possible symptoms of cauda equina syndrome, the patient's condition could deteriorate prior to surgery, leaving them with a lifetime of disability. If this has happened to you, you might wish to make a claim against the NHS for your on-going problems.
Assessment in Accident and Emergency
Medical professionals in Accident and Emergency should carry out a thorough assessment if a patient attends the facility with lower back pain possibly accompanied by leg pain. It is important to find out whether the patient's symptoms are due to muscular pain or whether they have signs of cauda equina syndrome causing nerve dysfunction.
Key additional symptoms and signs could include the following:
Disturbance of the patient's experience of urinating such as needing to strain, a poor flow, leakage, loss of feeling when urinating
Altered sensation in the saddle area and around the buttocks
Weakness and altered sensation in both legs rather than just one leg
A failure to question the patient about these possible symptoms and to examine the patient further if necessary might be considered to be negligent.
Negligence
The above symptoms in the presence of lower back pain should indicate the need for an emergency MRI scan. It is possible that the patient is suffering with a prolapsed disc in the lower back which is compressing the cauda equina nerves. If so, the nerves need to be decompressed as promptly as possible in order to restore any function which has already been lost and prevent any further loss of function.
When surgery is delayed, the patient risks permanent dysfunction in a range of physical aspects:
Bladder incontinence
Bowel incontinence
Sexual dysfunction
Loss of mobility.
This shocking outcome can completely devastate a person's life, rendering them incapable of pursuing their career or even maintaining their physical independence.
Where a poor outcome is found to be the result of a delay in examination and diagnosis, the patient might be entitled to make a claim for compensation for their pain, suffering and associated financial losses.
Speak to a solicitor
If you or a loved one are suffering with the permanent disability of cauda equina syndrome due to a failure by A&E to assess your condition thoroughly, a successful compensation claim may help to cope with the problems you are facing.
Here at Glynns, we have supported our clients in making highly-successful claims for just such a situation.
Contact us today to talk to a specialist medical negligence solicitor about your situation.
Please call us on 0800 234 3300 (or from a mobile 01275 334030) or complete our Online Enquiry Form.

---