Cauda Equina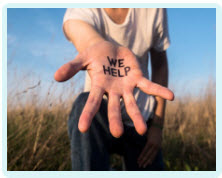 Can I Make a Claim for Lost Sexual Function?
If cauda equina syndrome has stolen your sexual function, it may be appropriate to make a claim for medical negligence.
Neurological dysfunction
One of the long-term effects of cauda equina syndrome can be the loss of sexual sensation and control. It can mean that all feeling around the genitals has gone and a man may find that he cannot maintain an erection or ejaculate.
This is because the nerves which control the saddle area of the lower body have been compressed or squashed to the point where they are no longer able to function. As a result, messages of sensation no longer reach the brain from the pelvic region and instructions to muscles are not passed back from the brain.
Medical negligence
In some circumstances it may be possible to make a claim for this loss if it can be shown that medical professionals had an opportunity to diagnose the condition but failed to do so in a timely manner and the patient's symptoms deteriorated prior to surgery.
If a patient attends their GP or A amp; E unit with the possible symptoms of cauda equina syndrome and yet they do not receive a referral for an emergency MRI scan, the relevant medical professional may be considered to have been negligent.
If the patient suffers a poor long-term outcome as a result of this failure, a compensation claim may be a sensible course of action.
However, if it is thought that an earlier diagnosis would have made no difference to the patient's long-term outcome, then a compensation claim is unlikely to be successful.
Diagnosing cauda equina syndrome
A thorough assessment and a prompt referral are key to success with treating this appalling condition.
Patients who are developing cauda equina syndrome may exhibit a range of symptoms such as the following:
Pain in the lower back and legs
Tingling, weakness or numbness in the one or both legs
Tingling or loss of sensation in the saddle region
Alteration of urination experience
Loss of sensation around the anus
Alteration of sexual experience
These symptoms should alert medical professionals to the possibility of cauda equina syndrome and should merit emergency attention.
Failing to recognise or act on these symptoms can lead to shocking long-term disability and justify a compensation claim.
Speak to a solicitor
If you or a loved one are suffering the long-term effects of cauda equina syndrome due to a delay in responding to your symptoms, contact us to talk to a specialist medical negligence solicitor.
Please call us on 0800 234 3300 (or from a mobile 01275 334030) or complete our Online Enquiry Form.

---