Cauda Equina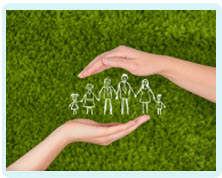 Can I Get Compensation for Cauda Equina Syndrome?
Cauda equina syndrome claims for medical negligence often result in high value awards. But is it always appropriate to make a claim?
What is cauda equina syndrome?
Cauda equina syndrome is a condition where the cauda equina nerves at the base of the spinal cord have become compressed or squashed, resulting in reduced sensation and function in the lower limbs and saddle area between the legs and around the buttocks. It can be a devastating and life-changing condition due to its association with incontinence. However, it does not necessarily mean that a medical negligence claim is an appropriate course of action.
Developing cauda equina syndrome
Developing cauda equina syndrome is rarely the result of a medical procedure. However, a failure by medical practitioners to diagnose and respond to the condition in a timely manner, thereby depriving the patient of a chance of a full recovery, may be a cause for a compensation claim.
Cauda equina syndrome is frequently caused by a herniated disc in the lower back pressing on the cauda equina nerves. Occasionally it may be caused by an infection or inflammation of the spine or degeneration of the spine due to the aging process. It is not an automatic product of these conditions and it is possible to suffer any of these conditions without developing cauda equina syndrome. Therefore, it is not possible to predict cauda equina syndrome with any certainty. It is not until the patient starts to develop the red flag symptoms of the condition that a medical practitioner might be expected to recognise the problem.
It is also made more complicated by the fact that the condition can develop gradually over months or symptoms can appear very quickly. Consequently, it is possible to have developed complete cauda equina syndrome with incontinence before seeking medical attention. In this situation, a medical response is less likely to be successful.
Substandard Medical Care
Where a medical negligence claim may be appropriate, is when a patient visits their GP or A&E with the early symptoms of cauda equina syndrome, such as lower back pain, tingling or numbness in the legs and altered urinary function, and the medical response is substandard.
A substandard level of care in relation to cauda equina syndrome might mean the following:
The GP or A&E practitioner fails to recognise the early symptoms of cauda equina syndrome and does not warn the patient about red flag symptoms, or fails to make an emergency referral for an MRI scan
A referral is made but the MRI necessary to confirm diagnosis is delayed
A diagnosis is made but surgery is delayed, allowing the patient to deteriorate to the point where surgery is less likely to produce a positive outcome
In summary, where there is a failure to diagnose or refer leading to delayed treatment and a poorer outcome, it may be appropriate to make a claim for medical negligence.
Legal Advice
If you are considering making a compensation claim for medical negligence related to cauda equina syndrome, you should speak to a solicitor who specialises in medical negligence claims.
Glynns Solicitors have extensive experience of supporting cauda equina syndrome claims and would be happy to discuss your circumstances with you and advise you as to the wisdom of making a claim.
Please call us on 0800 234 3300 (or from a mobile 01275 334030) or complete our Online Enquiry Form.

---