Cauda Equina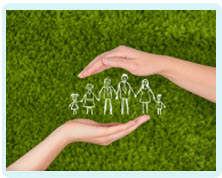 Can I Claim for Loss of Earnings due to Cauda Equina Syndrome?
The long-term impact of cauda equina syndrome can often make it very difficult for a person to work. If the severity of the patient's long-term symptoms are due to medical negligence, it may be appropriate to make a claim for compensation.
Loss of income and cauda equina syndrome
Cauda equina syndrome is an appalling condition which can cause shocking long-term symptoms such as bowel and bladder incontinence and loss of mobility. Understandably, this combination can sometimes make it extremely difficult for a person to work, especially in those fields of employment which require significant amounts of interaction with the public.
A person who develops complete cauda equina syndrome can, therefore, suffer significant loss of income as well as possibly having care needs and the need for altered or alternative accommodation.
Surgical outcomes in cauda equina syndrome
The symptoms and possible associated problems of cauda equina syndrome are not inevitably a result of medical negligence, however. If the patient had lost bladder control prior to attending their GP or Accident and Emergency facility for the first time, it is likely that there is nothing medical professionals could have done to alter the outcome.
Cauda equina syndrome can develop suddenly, or acutely, and the loss of function by the cauda equina nerves may not be reversible.
Where it might be appropriate to consider making a compensation claim is when the patient attends their GP or Accident and Emergency unit with early symptoms of cauda equina syndrome but does not undergo sufficient investigation to receive an accurate diagnosis.
If the diagnosis of cauda equina syndrome is delayed by medical professionals and the patient's symptoms subsequently deteriorate to the point where decompression surgery is less likely to produce a positive outcome, then the relevant professional may be regarded as having caused the patient to suffer a worse outcome than would otherwise have been likely.
Claiming compensation
In these circumstances, making a claim for loss of earnings, past and future, may be an appropriate way forward.
If you or a loved one are suffering the long-term impact of complete cauda equina syndrome, you should seek advice from a specialist medical negligence solicitor.
If your diagnosis and treatment were delayed due to a failure to refer you for or carry out an MRI scan as a matter of emergency, contact Glynns Solicitors to discuss your situation with one of our experience team.
Please call us on 0800 234 3300 (or from a mobile 01275 334030) or complete our Online Enquiry Form.

---