Cauda Equina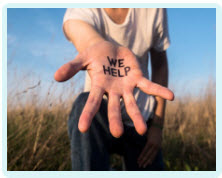 Can I Claim Compensation for Lost Bladder Control?
Loss of bladder control in a cauda equina syndrome patient may be the result of medical negligence and may justify a claim for compensation.
Cauda equina syndrome symptoms
Loss of bladder control is a regular feature of cauda equina syndrome. The victim of this appalling condition can find that they no longer recognise when they need to urinate, lose the ability to prevent urinating or experience difficulty with urinating.
They may need to self-catheterise or some victims of cauda equina syndrome try to control their bladder dysfunction by urinating by the clock in order to try to prevent accidents occurring.
Alongside other symptoms often associated with cauda equina syndrome, such as loss of bowel function, loss of sexual function and problems with mobility, the patient can find that leading a normal life becomes almost impossible.
For some cauda equina syndrome patients, employment is restricted or impossible and their accommodation needs to undergo significant adaptation in order to make daily chores possible.
Bladder control and the timing of surgery
Whether or not a compensation claim is an appropriate course of action depends on the circumstances of the patient's diagnosis and surgery.
If the patient had already lost bladder sensation and control by the time they attended their GP or A & E unit, it is unlikely that a compensation claim would be appropriate as there may not have been much that medical professionals could do. Decompression surgery to relieve pressure on the cauda equina nerves would still probably be necessary but the best window of opportunity when a recovery of function might have been possible was probably missed.
If the patient attended their medical practitioners with symptoms of cauda equina syndrome, and yet still retained bladder control and sensation at that time, the scenario could be quite different.
It is widely considered that a cauda equina syndrome patient has the best chance of recovery of function if decompression surgery is carried out before they start to experience painless retention of urine.
However, once a patient has started to experience neurological dysfunction, their symptoms may continue to deteriorate
Therefore, it is absolutely vital that possible cauda equina syndrome symptoms are recognised and investigated as promptly as possible in order to confirm a diagnosis and initiate surgery before this window of opportunity is lost.
If a diagnosis of incomplete cauda equina syndrome is confirmed, surgery is likely to be required as a matter of emergency
Medical negligence
If a patient with incomplete cauda equina syndrome attends medical professionals and yet fails to receive a diagnosis and surgery before their bladder sensation is lost, they may suffer a significantly worse outcome.
In this situation, it may be appropriate to pursue a claim for compensation.
Speak to a solicitor
Contact us to talk to a specialist medical negligence solicitor if you or a loved one are suffering with cauda equina syndrome symptoms due to a failing in medical care.
Please call us on 0800 234 3300 (or from a mobile 01275 334030) or complete our Online Enquiry Form.

---