Cauda Equina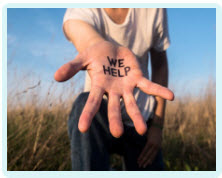 Can I Get Compensation for Disability After Cauda Equina Syndrome?
If poor medical care has left you with complete cauda equina syndrome, you are probably suffering some degree of disability. A successful compensation claim may help to ease your difficulties.
The impact of complete cauda equina syndrome
If you have complete cauda equina syndrome, you may be suffering significant bladder and/or bowel difficulties, requiring close access to a toilet at all times. It may even be that you are incontinent of wind and/or faeces.
It is also possible that your mobility is significantly impaired, meaning that you are reliant on a wheelchair or crutches and restricted in your movement.
You may also have lost sexual sensation and control.
Whether you are suffering from some or all of these shocking symptoms, the practical, financial, social and psychological impact is likely to be considerable.
Working, socialising, travelling and remaining independent can be extremely difficult if you are suffering from cauda equina syndrome.
Making a compensation claim
Making a successful compensation claim can not only compensate you for the pain and suffering you have experienced but also cover any financial losses already incurred because of the medical injury you have suffered and any future losses such as costs of care and loss of income.
However, making a compensation claim is only appropriate if the physical difficulties and associated problems that you now suffer have been caused by a failing in medical care.
If your diagnosis and treatment for cauda equina syndrome were achieved as promptly as possible but you suffered a poor outcome because your symptoms were already advanced, it is unlikely that your medical professionals will be regarded as having been negligent.
Medical negligence
Medical professionals might be regarded as having acted negligently in the following circumstances:
Your possible cauda equina syndrome symptoms were not recognised or investigated promptly, allowing your symptoms to deteriorate prior to surgery
Your MRI scan or report were delayed, allowing your symptoms to deteriorate
Your surgery was delayed, again allowing your symptoms to deteriorate.
Speak to a solicitor
If you believe your current difficulties are due to poor medical care, contact us at Glynns Solicitors to discuss your situation with a specialist medical negligence solicitor.
We have supported many highly-successful cauda equina syndrome claims and will be happy to advise you.
Please call us on 0800 234 3300 (or from a mobile 01275 334030) or complete our Online Enquiry Form.

---