Cauda Equina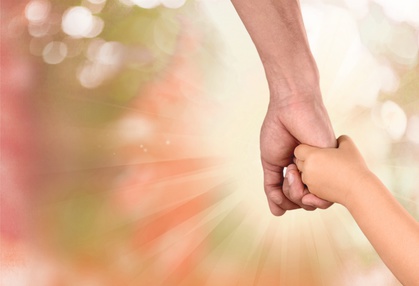 Can I Claim Compensation for Delayed CES Surgery?
Delaying surgery for a patient with cauda equina syndrome can lead to a catastrophic outcome and justify the patient in making a claim for compensation.
Surgery and cauda equina syndrome
Deciding whether or not to claim compensation for delayed surgery for cauda equina syndrome depends on whether or not the delay in undertaking surgery made any difference to the patients long-term outcome.
The timing of surgery in treating cauda equina syndrome can be absolutely crucial to the patients outcome.
If a patient is diagnosed with cauda equina syndrome, they may require emergency surgery. However, there is some debate as to what exactly this means but the earlier surgery is undertaken the better the patients outcome is likely to be. For a patient with incomplete cauda equine syndrome, who still retains some bladder sensation and control, it is thought that surgery within a few hours is necessary to prevent any further deterioration and loss of lower body function.
Any greater delay in initiating surgery may allow the patient to deteriorate, lose more lower-body function and, therefore, suffer a worse long-term outcome.
When to operate?
There is also some debate as to whether surgery should be undertaken on a 24-hour, seven-day a week basis or whether it is better to wait until daytime surgery is available rather than risk a possible poorer quality surgery at night.
For patients whose cauda equina syndrome has already deteriorated to the point where they have lost bladder sensation and control, it is still considered that surgery within 24 - 48 hours may be advisable, as some recovery of function may still be possible.
Therefore, the issue of claiming compensation depends on the patients condition at the time of diagnosis and the extent to which, if at all, they had deteriorated by the time surgery was commenced.
Claiming compensation
If it can be seen that an unjustified delay in starting surgery meant that the patient suffered a poorer outcome than would have been the case had the hospital organised earlier surgery, then a compensation claim might be appropriate.
If there is no evidence to suggest that the delay in surgery impacted negatively on the patients long-term outcome then a compensation claim is unlikely to be justified.
Getting legal advice
If you or a loved one are suffering the appalling long-term symptoms of complete cauda equina syndrome due to a delay in decompression surgery, contact Glynns today. We are a team of specialist medical negligence solicitors with extensive experience in cauda equine syndrome cases. We will be very happy to talk to you about your situation and suggest the best way forward.
Please call us on 0800 234 3300 (or from a mobile 01275 334030) or complete our Online Enquiry Form.

---
Testimonials
"Before we contacted you we had no real idea that we had grounds for a medical negligence claim but after speaking to you if became clear that Wendy was indeed treated poorly. Chris took the time to explain what was happening and kept us to speed. Our deepest gratitude to you all and Chris in particular."
"I would like to say a big thank you to you for making this whole process easy and relatively painless. You kept me informed throughout and you were always polite and courteous in all forms of communication. I would not hesitate to recommend you to friends and family, so a really big thank you and I wish you all the best in the future."
» Read More Medical Negligence Testimonials?

Free Cauda Equina Claim Guide