Cauda Equina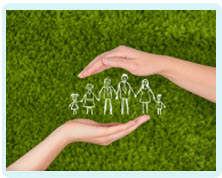 Can Cancer Cause Cauda Equina Syndrome?
A diagnosis of cancer can be devastating, but it is important to be aware that the development of cancer can sometimes lead to additional life-changing conditions.
What is cauda equina syndrome?
Cauda equina syndrome is a potentially life-changing condition where damage to the cauda equina nerves in the spine can lead to pain, loss of control of urinary and bowel function, sexual dysfunction and, in the worse cases, paralysis.
What causes cauda equina syndrome?
The cauda equina nerves are found at the base of the spinal cord and they control movement and sensation in the lower body, including the legs, genitals, buttocks and 'saddle' area. If the cauda equina nerves become compressed, their ability to function properly becomes compromised causing the above-mentioned symptoms. This can happen for a number of reasons such as an injury to the spine, a herniated disc, spinal stenosis or an inflammation or infection of the spine. However, a tumour can also lead to the compression of the cauda equina nerves.
How can a tumour cause cauda equina syndrome?
Cancer Research UK estimates that between 5 and 10% of people with cancer will develop spinal compression. A spinal or vertebral tumour will grow out from the bone or one of the discs which separate the vertebrae in the spinal column. Because the spine houses the spinal cord which carries the nerves from the brain to the rest of the body, such a growth is likely to impact on the functioning of those nerves. This is called spinal cord compression.
Where a spinal tumour develops in the lumbar region of the spine, it is likely to put pressure on the spinal cord and nerves in that area. If this occurs in the area of the cauda equina nerves, it will cause increasing damage to those nerves and their ability to function as it grows.
Depending on where the tumour is located, the patient will experience a range of symptoms including pain, numbness and tingling. If these are located in the lower back, legs and 'saddle' area, they may be signs of developing cauda equina syndrome.
What causes spinal tumours?
It is very rare for cancer to originate in the spine. Where this does occur, it is generally in young adults.
Most spinal tumours are secondary tumours which have spread from a primary cancer elsewhere in the body. Cancers from any part of the body can spread to the spine but the most likely locations are breasts and lungs in women, and lungs or prostate in men. In fact, 65-75% of men with prostate cancer are likely to experience secondary cancer in the bone and they are at a high risk of spinal compression.
Recognising the signs of cauda equina syndrome
Because spinal compression is known to be a possible result of certain cancers, especially primary tumours of the spine, and secondary cancers from elsewhere in the body, it is important that medical practitioners are alert to the signs of cauda equina syndrome in oncology patients.
Cauda equina syndrome is a medical emergency, requiring an MRI and surgical decompression within 48 hours.
Medical Negligence
If you believe that you have experienced the devastating effects of cauda equine syndrome due to a failure to recognise or act on your symptoms, contact us at Glynns Solicitors to discuss your circumstances. You may be entitled to make a claim for compensation for your pain and losses.
Glynns Solicitors is a specialist medical negligence practice with extensive experience of cauda equina syndrome cases. Contact us today to discuss your situation.
Please call us on 0800 234 3300 (or from a mobile 01275 334030) or complete our Online Enquiry Form.

---