Cauda Equina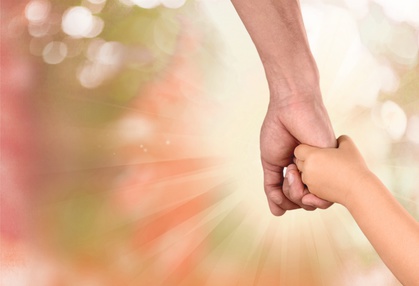 Bowel Incontinence and Cauda Equina Syndrome Compensation
Bowel incontinence, the inability to control the passing of wind and faeces, can cause considerable disruption to an individual's life. Where the problems are due to medical delays in diagnosis or surgery, it may be possible to make a claim for compensation.
Bowel dysfunction in cauda equina syndrome
Bowel problems caused by dysfunction of the cauda equina nerves can cause a variety of problems:
The individual may feel extreme urgency when needing to go to the toilet and want to have close access to a toilet at all times. This can, inevitably, cause problems with leaving the home, working, travelling and socialising.
They may suffer a small degree of leakage from the bowel occasionally which can case considerable anxiety as well as practical considerations.
They may pass wind without meaning to, which can case considerable social embarrassment as well as restricting the environments in which a person may be able to work.
They may suffer bowel (and, indeed, bladder) incontinence, having a significant impact on their daily lives.
Physical symptoms such as these are likely to cause on-going problems in a person's life. Their daily routine can be disrupted significantly, they may require help with personal care, they may be unable to work, their self-confidence is likely to suffer.
It is vital, therefore, that their early symptoms of cauda equina nerve dysfunction are identified as quickly as possible and that surgery, where necessary, is undertaken as a matter of emergency.
Early symptoms of cauda equina syndrome
The early indications that a person may be developing cauda equina syndrome could include the following:
Lower back pain
Pain, tingling or weakness in both legs rather than just one
Altered sensation between the legs and around the anus
Alteration in the bladder function, such as difficulty initiating or completing urination
Once sensation in the saddle area is completely lost or the bladder is no longer able to sense the need to urinate, it may indicate that the patient is suffering complete cauda equina syndrome and that the best moment for surgery has passed.
If medical professionals miss the opportunity to identify and assess the early symptoms, therefore allowing the patient time for their loss of function to deteriorate, they may be regarded as negligent.
If the patient suffers debilitating disability as a result, it might be appropriate to make a claim for compensation.
Speak to a solicitor
If you or a loved one are suffering the severe problems associated with cauda equina syndrome due to a delay in diagnosing your condition, contact Glynns Solicitors to talk to a specialist medical negligence solicitor. We have extensive expertise in cauda equina syndrome negligence claims and will be very happy to helpyou.
Please call us on 0800 234 3300 (or from a mobile 01275 334030) or complete our Online Enquiry Form.

---
Testimonials
"Before we contacted you we had no real idea that we had grounds for a medical negligence claim but after speaking to you if became clear that Wendy was indeed treated poorly. Chris took the time to explain what was happening and kept us to speed. Our deepest gratitude to you all and Chris in particular."
"I would like to say a big thank you to you for making this whole process easy and relatively painless. You kept me informed throughout and you were always polite and courteous in all forms of communication. I would not hesitate to recommend you to friends and family, so a really big thank you and I wish you all the best in the future."
» Read More Medical Negligence Testimonials?

Free Cauda Equina Claim Guide