Cauda Equina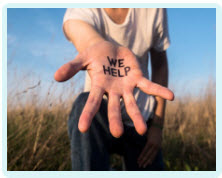 Bladder Symptoms of Cauda Equina Syndrome
Cauda Equina Syndrome can cause a range of life-changing and extremely distressing symptoms but its effect on the bladder can be crucial in identifying the condition.
Cauda equina syndrome is a product of compression of the cauda equina nerves at the base of the spinal cord and produces neurological damage to the saddle region between the legs and to the lower limbs, possibly including double incontinence and leg numbness and weakness.
Early Bladder Impact
The bladder or urinary symptoms associated with cauda equina syndrome are not static in that the impact of the condition on the bladder depends on how far the syndrome has developed.
In its early stages, someone who is starting to develop cauda equina syndrome may notice that their usual bladder sensations and urinary processes have altered. It may be that they have to strain to urinate or to feel that their bladder has been fully emptied. It may be that the level of flow has changed or they are less aware of the need to wee. These are symptoms of incomplete cauda equina syndrome and suggest that the cauda equina nerves are being affected but can still provide some function - both in terms of sensation and movement.
At this stage, the patient has the highest chance of recovery if their symptoms are accurately diagnosed and promptly investigated with an MRI scan and surgery. This is the stage of the condition when the timing of surgery is most crucial and when treatment is regarded as a medical emergency. After confirmed diagnosis, surgery is required within hours rather than days in order to produce the best outcome.
Late Bladder Impact
In the condition's later stages, when the nerves have experienced a greater degree of compression, the patient is likely to have lost both sensation of feeling in the bladder as well as control over the functioning of the urinary tract. At this stage, there will be little or no sensation of needing to urinate and no ability to prevent the loss of urine. In effect, the patient is likely to have become incontinent of urine. The patient is regarded as having complete cauda equina syndrome- or CES-R.
Once the condition has developed to this point, the outcome of surgery is thought to be less positive. The damage to the nerves is greater and they are less likely to recover their ability to send and receive messages to and from the pelvic region.
Consequently, the urgency and timing of surgery is thought to be slightly less significant although early surgery is still to be desired in the hope of recovering some function.
Medical Responses
Although cauda equina syndrome is a highly complex illness, what is clear is the need for an early and accurate diagnosis. Without this, the patient is vulnerable to deterioration and a poor long-term outcome.
If you have suffered the consequences of cauda equina syndrome because your diagnosis was delayed, you may be entitled to make a claim for compensation.
Contact us at Glynns Solicitors. We have significant experience of supporting cauda equina syndrome compensation claims and would be happy to discuss your experience with you.
Please call us on 0800 234 3300 (or from a mobile 01275 334030) or complete our Online Enquiry Form.

---
Testimonials
"Before we contacted you we had no real idea that we had grounds for a medical negligence claim but after speaking to you if became clear that Wendy was indeed treated poorly. Chris took the time to explain what was happening and kept us to speed. Our deepest gratitude to you all and Chris in particular."
"I would like to say a big thank you to you for making this whole process easy and relatively painless. You kept me informed throughout and you were always polite and courteous in all forms of communication. I would not hesitate to recommend you to friends and family, so a really big thank you and I wish you all the best in the future."
» Read More Medical Negligence Testimonials?

Free Cauda Equina Claim Guide