Cauda Equina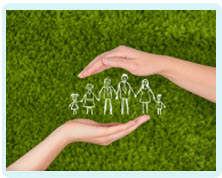 Bilateral Sciatica and Cauda Equina Syndrome
Cauda Equina Syndrome can be a devastating condition and it is important that medical practitioners are alert to all related symptoms. Bilateral Sciatica can be a sign of cauda equina syndrome.
What is sciatica?
Sciatica is a fairly common experience of pain usually in the legs or buttocks. This pain can also be accompanied by tingling, numbness and weakness. The pain can be sporadic or constant and vary from mild and irritating to extreme.
Sciatic pain originates somewhere in the sciatic nerve, which emerges from the lumbar region of the spinal cord and, being the longest nerve in the body, runs down the entire length of both legs.
Pain is usually experienced when the sciatic nerve is irritated or compressed somewhere near its origin. Compression could be caused by a herniated disc, inflammation of the spine or degeneration of the spine.
What is bilateral sciatica?
Sciatic pain usually occurs on only one side. Where it is experienced in both legs it is referred to as bilateral sciatic and may suggest that the sciatic nerve is being affected in more than one location – perhaps due to damage to more than one disc in the spine. This form of sciatica is rare.
Bilateral sciatica may, however, indicate the presence of a more serious condition.
How is bilateral sciatica related to Cauda Equina Syndrome?
Bilateral sciatica may also be a sign that the compression is, in fact, in the cauda equina nerve roots.
If bilateral sciatica is present, it is vital to consider whether any other signs of cauda equina syndrome are present such as:
Alteration in urinary symptoms
Painless retention of urine and incontinence
Numbness or tingling in the 'saddle' region (between the legs and around the buttocks)
Bowel incontinence or difficulties
Responding to Cauda Equina Syndrome
Cauda equina syndrome is a medical emergency. Confirmation of diagnosis is necessary through an MRI scan and surgical decompression of the damaged nerve is required as soon as possible. It is generally believed that decompression of the cauda equina nerves should take place within 48 hours in order for the patient to have the greatest chance of a full recovery.
Where diagnosis and surgery is delayed, the long-term effects can be life-changing. This can include:
Bladder incontinence
Bowel incontinence
Sexual dysfunction
Partial paralysis
Medical Negligence
A delayed diagnosis or delayed treatment of cauda equina syndrome can be a cause of a claim for compensation. Where the patient continues to experience the long-term and life-changing impact of delayed action, compensation can help to deal with their changed circumstances.
Glynns Solicitors specialise in medical negligence claims and have extensive experience of dealing with cauda equina syndrome cases.
Contact us to discuss your circumstances with a solicitor.
Please call us on 0800 234 3300 (or from a mobile 01275 334030) or complete our Online Enquiry Form.

---
Testimonials
"Before we contacted you we had no real idea that we had grounds for a medical negligence claim but after speaking to you if became clear that Wendy was indeed treated poorly. Chris took the time to explain what was happening and kept us to speed. Our deepest gratitude to you all and Chris in particular."
"I would like to say a big thank you to you for making this whole process easy and relatively painless. You kept me informed throughout and you were always polite and courteous in all forms of communication. I would not hesitate to recommend you to friends and family, so a really big thank you and I wish you all the best in the future."
» Read More Medical Negligence Testimonials?

Free Cauda Equina Claim Guide