Cauda Equina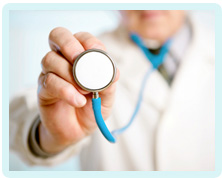 Bad Outcome After Cauda Equina Syndrome
If you have been left with a bad outcome after cauda equina syndrome, was it because medical errors delayed your treatment? If so, you could be entitled to pursue a compensation claim. Please get in touch with us for more information.
Cauda equina injuries
If cauda equina syndrome is not treated quickly enough, the patient's neurological injuries will be permanent. This will leave long-term symptoms that the patient will have to endure for the rest of their lifetime. These can include:
Foot drop
Ankle weakness
Leg weakness and numbness, particularly below the knee
Urinary incontinence, requiring incontinence pads or a catheter
Loss of sexual sensation and function
This is a very bad outcome and will have a terrible impact upon the patient's life. We have dealt with cases in which the patient has had to give up work, move house and use crutches or a wheelchair. Their independence is severely hindered as it is so difficult to walk, drive, get dressed or even go to the bathroom alone.
It is hardly surprising that when facing a lifetime of pain and dysfunction, many patients develop depression and anxiety. This can manifest itself through sadness, frustration and panic attacks. If the patient's ability to work has been compromised, there can also be significant financial strain which can add to their psychological injuries.
What about compensation?
If you have suffered a bad outcome after cauda equina syndrome, such as that described above, you need to question why it happened.
Did doctors immediately recognise your symptoms as potential cauda equina syndrome? Were you sent for an emergency MRI scan as soon as you reported your symptoms? Was emergency decompression surgery carried out within hours of your MRI scan?
If you answered 'no' to any of these questions, you could have been subject to negligent delays. Medical practitioners must recognise the red flag symptoms of cauda equina compression and send a patient for an emergency MRI scan to verify a diagnosis. If compression is confirmed, surgery is needed without delay.
If there are any setbacks in decompression surgery and medical practitioners are to blame, they could be directly responsible for your outcome. This is because had surgery been performed earlier, your nerves would not have been so damaged and your outcome would have been better.
Anyone who is wrongfully injured as a result of negligent delays in cauda equina treatment will be entitled to pursue a claim for compensation.
Contact us today
To claim compensation for cauda equina syndrome, please get in touch with us at Glynns Solicitors.
Please call us now for a free, no obligation assessment on 0800 234 3300 (or from a mobile 01275 334030) or complete our Online Enquiry Form.

---