Cauda Equina Syndrome Articles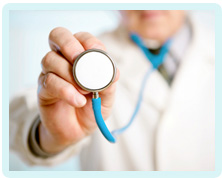 Back Pain Cauda Equina Syndrome
Cauda equina syndrome is associated with lower back pain, as well as other 'red flag symptoms'. Together these symptoms indicate cauda equina compression.
Lower back pain
Generalised lower back pain is a very common amongst the UK population. It frequently drives people to visit their GP, as the pain can be both unbearable and debilitating.
Usually it is acceptable for a GP to prescribe pain relief and refer a patient to a physiotherapy service. If the pain does not resolve, it may be prudent to arrange an MRI scan to check whether there is an underlying cause for the pain. If so, the source of the problem can be treated, rather than just trying to manage the pain.
Prolapsed disc causing lower back pain
A prolapsed disc is one possible cause of lower back pain. A prolapsed disc is when the inner part of the vertebral disc pushes through the outer wall. If this happens in the lower part of the spine – called the lumbar – it can lead to severe lower back pain.
Typically the patient will experience sciatica, which is when pain appears in the lower back and radiates through the buttocks and leg(s). It happens because the sciatic nerve is being irritated by the prolapsed disc.
What if there are other symptoms?
But occasionally, other symptoms will appear alongside the patient's lower back pain. If these are suggestive of cauda equina nerve damage, they must be taken very seriously and acted upon without delay.
The symptoms that strongly suggest cauda equina syndrome are:
Numbness around the perineum, genitals and buttocks
Reduced sensation when urinating
Difficulty urinating, with the need to push in order to void
Sexual dysfunction
Constipation or faecal incontinence
Leg weakness and numbness
Acting on the red flag symptoms
The symptoms described above are called the 'red flag symptoms' of cauda equina syndrome. They are so-called because they should signal cauda equina syndrome, a neurological condition that happens when the cauda equina nerves are squashed and damaged.
A patient with lower back pain who develops these symptoms should be sent for an emergency MRI scan – meaning within 24 hours. If cauda equina compression is detected on the images, the patient must have an emergency operation to decompress the nerves.
Permanent back pain
If cauda equina syndrome is acted upon immediately, it will be possible to reverse the red flag symptoms. Unfortunately the patient may continue to have lower back pain, as this will happy anyway with a prolapsed disc. However, if the patient is very neurologically injured by the cauda equina syndrome, the back pain will be made worse. Additionally, he/she will not see an improvement in their other symptoms, meaning they must live with permanent bladder, bowel and sexual dysfunction.
Have you been left permanently injured?
Have you been left with permanent cauda equina injuries because doctors did not treat you quickly enough? If so you could be entitled to compensation. Contact us for more information.
Please call us free on 0800 234 3300 (or from a mobile 01275 334030) or complete our Online Enquiry Form.

---