Cauda Equina Syndrome Articles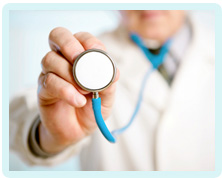 Autonomic Dysfunction – Cauda Equina Syndrome
Cauda equina syndrome causes pelvic autonomic dysfunction. In this article we explore autonomic dysfunction in more detail, explaining what is it and how it is linked to cauda equina syndrome.
Autonomic nervous system
The autonomic nervous system is the part of the nervous system which controls bodily functions without our conscious involvement. You might not even realise it, but there are many functions that we do not decide to do, they simply happen automatically. For example, blood pressure and heart rate are both controlled by the autonomic nervous system.
Autonomic nervous system and cauda equina syndrome
Bladder, bowel and sexual function are also controlled by the autonomic nervous system. More specifically, the cauda equina nerves provide function and sensation to this area. The cauda equina nerves are located at the base of the spine, just below the conus medullaris.
As with any type of nerve, the cauda equina nerves are very sensitive and can become damaged with any sort of compression. With regards to the cauda equina, the nerves are usually compressed by a slipped disc, spinal tumour or inflammation.
When the cauda equina nerves are compressed and thus damaged, autonomic dysfunction will occur. This will manifest itself through symptoms such as:
Bladder dysfunction with the need to push to urinate, reduced sensation and not emptying the bladder fully
Bowel dysfunction, which can cause both incontinence and constipation
Sexual dysfunction, with loss of sensation around the genitals
Loss of sensation around the perineum, buttocks and groin
Reversing autonomic dysfunction
When pelvic autonomic dysfunction happens as a result of cauda equina compression, the patient is said to have cauda equina syndrome.
The only way to reverse the patient's symptoms is to operate immediately. Surgical decompression is needed to relieve the pressure being placed upon the nerves. For the best outcome, the operation must be carried out within 24 hours of the onset of autonomic dysfunction. If more than 48 hours passes before surgery, the patient's symptoms could be permanent.
Delayed decompression surgery
Sadly medical practitioners do not always act upon cauda equina syndrome in time, leaving the patient with permanent neurological dysfunction. This can be devastating for the patient, as their injuries can include urinary incontinence, loss of sexual sensation and mobility issues.
If you have been left with permanent cauda equina symptoms because of a delay in medical care, please get in touch with us today. There could be a case of medical negligence.
Please contact us if you would like to discuss your situation. Please call us free on 0800 234 3300 (or from a mobile 01275 334030) or complete our Online Enquiry Form.

---