Cauda Equina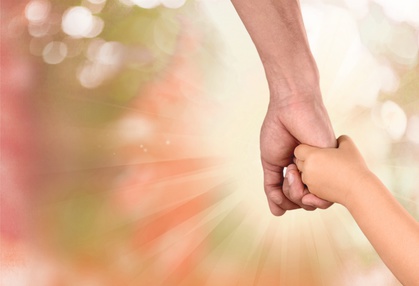 A Prolapsed Disc and Cauda Equina Syndrome Compensation
A prolapsed disc does not necessarily cause cauda equina syndrome. However, a failure to investigate possible damage may leave the patient suffering from this appalling condition.
Assessing a prolapsed disc
A patient who is demonstrating symptoms of lower back and leg pain may be developing a prolapsed, or slipped, disc. It is imperative that the underlying cause of the patient's symptoms are identified in order to ascertain whether or not emergency surgery is required.
A prolapsed disc in the lumbar region of the spine may cause pressure on the cauda equina nerves. As the inner gel-like substance protrudes through the outer part of the disc, it can squash the nerves, causing a reduction in their function.
Impact of cauda equina syndrome
Loss of function in the cauda equina nerves can cause a catalogue of disabling an highly-distressing symptoms including the following:
Loss of sexual function and sensation
Bladder incontinence
Bowel incontinence
Loss of mobility leading to possible wheelchair dependence
The longer a diagnosis of this condition is delayed, the worse the loss of function is likely to be and the less likely it is that the patient will recover function following surgery.
Diagnosing cauda equina syndrome
A patient who may be exhibiting symptoms of a prolapsed disc causing possible cauda equina syndrome may require an emergency MRI scan to confirm the condition of their spine and their cauda equina nerves. If the patient is suffering from compression of the cauda equina nerves, they may need emergency surgery within hours.
A failure by medical professionals to recognise the signs and urgency of this situation may be regarded as having provided substandard care. If the patient suffers long-term disability as a result of such negligence, it might be appropriate to make a claim for compensation.
Symptoms which might warrant a referral for an emergency MRI scan could include the following:
Lower back and leg pain
Weakness or loss of sensation in both legs
Altered sensation between the legs
Altered bladder sensation and function
Numbness around the anus and buttocks
Medical negligence
If medical professionals fail to consider that a patient's symptoms might indicate a prolapsed disc in the region of the cauda equina nerves, the patient may suffer a delay in the necessary emergency surgery as a result.
If such a delay causes the patient to experience long-term problems of incontinence and loss of mobility, it might be appropriate to make a claim for compensation.
Legal advice
Contact Glynns Solicitors, specialists in medical negligence compensation, to discuss your situation with a solicitor with expertise in cauda equina syndrome compensation claims.
Please call us on 0800 234 3300 (or from a mobile 01275 334030) or complete our Online Enquiry Form.

---
Testimonials
"Before we contacted you we had no real idea that we had grounds for a medical negligence claim but after speaking to you if became clear that Wendy was indeed treated poorly. Chris took the time to explain what was happening and kept us to speed. Our deepest gratitude to you all and Chris in particular."
"I would like to say a big thank you to you for making this whole process easy and relatively painless. You kept me informed throughout and you were always polite and courteous in all forms of communication. I would not hesitate to recommend you to friends and family, so a really big thank you and I wish you all the best in the future."
» Read More Medical Negligence Testimonials?

Free Cauda Equina Claim Guide