Birth Injury Articles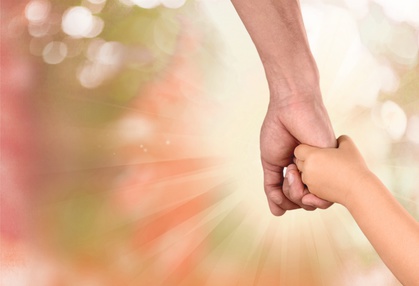 Wind Incontinence after Third Degree Tear
In a natural birth, the baby is born via the vagina. So how come some women cannot control wind after they have given birth?
What is wind incontinence?
Wind incontinence is the inability to stop yourself passing wind. It is an unpleasant and extremely embarrassing condition.
It can impact significantly on a woman's ability to work, restricting her career options, and reducing her social life.
What causes wind incontinence after childbirth?
If you are suffering with wind incontinence after giving birth, you have possibly suffered a third or fourth degree tear during the birth.
It is also possible that either your perineal tear has not been diagnosed, or your treatment has not succeeded in repairing the damage.
Severe perineal tears (third and fourth degree tears) cause damage to the anal sphincter. This is the external and internal muscles that control the bowels and which enable you to control the passing of faeces and wind.
If these muscles have been torn during childbirth and not adequately repaired, you are likely to suffer wind and possibly, faecal incontinence.
What causes severe tears?
Severe perineal tears occur in up to 5% of women. When the baby emerges from the vagina, the skin and muscle around the perineum (the area between the vagina and anus) need to stretch to allow the baby through. In some circumstances, this can cause the skin and/or muscle to tear. Usually this is just a superficial tear but occasionally the tear will extend as far as the anus.
A severe tear is most likely to occur in a first vaginal birth, where the baby is large. If the birth is assisted by the use of a ventouse or forceps, it may also increase the chances of a severe tear.
Repairing severe tears
If a severe tear is spotted and treated as soon as possible after the birth, the woman has a very good chance of making a full recovery. Studies have suggested that approximately 70% of women are free of symptoms after 12 months.
However, if the tear is not diagnosed or is poorly repaired, the woman may go on to suffer long-term, distressing symptoms.
After a long delay, a surgical repair may not be advisable as the tissue around the tear may no longer be suitable for surgical stitching.
Medical Negligence
The Royal College of Obstetricians and Gynaecologists advises that all women should undergo a thorough examination after the birth of their child including a digital rectal examination in order to ensure the accurate diagnosis of any type of perineal tear.
This should be followed by an appropriate, prompt repair, in an operating theatre where necessary.
If a tear is not diagnosed and treated, the medical practitioners may have provided a substandard level of care and the woman may be able to make a claim for compensation for her pain and injuries.
Speak to a solicitor
Glynns Solicitors is a specialist medical negligence practice. We frequently support compensation claims for undiagnosed perineal tears.
Contact us to discuss your experience. We can advise you as to whether you may have a case for claiming compensation.
Please call us on 0800 234 3300 (or from a mobile 01275 334030) or complete our Online Enquiry Form.

---
Testimonials
"Before we contacted you we had no real idea that we had grounds for a medical negligence claim but after speaking to you if became clear that Wendy was indeed treated poorly. Chris took the time to explain what was happening and kept us to speed. Our deepest gratitude to you all and Chris in particular."
"I would like to say a big thank you to you for making this whole process easy and relatively painless. You kept me informed throughout and you were always polite and courteous in all forms of communication. I would not hesitate to recommend you to friends and family, so a really big thank you and I wish you all the best in the future."
» Read More Medical Negligence Testimonials?

Free Birth Injury Guide