Birth Injury Articles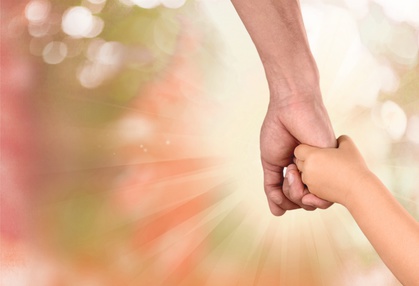 Will I recover from a perineal tear?
Perineal tears are a regular occurrence during vaginal birth. But what are the chances of a full recovery?
The chances of recovery from a perineal tear depend on the severity of the tear you have experienced and the medical response you received.
1st degree tear
A 1st degree tear is a skin-deep tear that affects only the vagina or perineum, the area between the vagina and the anus. 1st degree tears are superficial and frequently heal naturally within two to three weeks.
2nd degree tear
A 2nd degree tear is a deeper tear that additionally affects the muscle of the perineum. It is likely to require stitches but the midwife or doctor who attended the birth will be able to do this with only a local anaesthetic. The stitches should dissolve on their own and you should heal within two to three weeks.
3rd and 4th degree tears
A 3rd degree tear affects the skin and muscle of the perineum but also extends to the anal sphincter, the muscle that controls the anus and functioning of the bowel. A 4th degree tear additionally affects the lining of the anal canal. It is the most severe type of tear.
After the birth of your baby, the midwife or doctor should carry out a thorough examination to check if you have experienced a perineal tear of any type. If you have experienced a 3rd or 4th degree tear, this should be identified and treated promptly. This severity of tear needs to be sutured by an experienced surgeon in an operating theatre, usually with a local anaesthetic.
The full extent of the tear needs to be repaired and, following the operation, a further examination should be carried out to ensure that this has happened.
You are likely to need pain relief and a course of antibiotics to reduce the chances of infection during your recovery time. If surgery has been completed competently and promptly, you should make a good recovery. Most women who experience a tear of this severity feel no symptoms within a year.
How can I help my recovery?
You can improve the chances of a good recovery by:
exercising the pelvic floor muscles
keeping your anal and vaginal area clean to prevent infection
drinking plenty or water
changing any sanitary wear regularly
You may be advised to take laxatives to reduce the pressure on your bowel.
What if I don't make a full recovery?
If your 3rd or 4th degree tear is not diagnosed promptly, or the repair is not adequate, you may experience on-going effects such as:
faecal incontinence (urgency or inability to control your bowel)
wind incontinence
pain
you may develop a fistula (an abnormal hole between the anus and vagina) which can lead to faeces escaping via the vagina.
It is possible that you will require further surgery to try to repair any remaining damage and reduce symptoms.
Medical Negligence
If you are experiencing on-going symptoms of a 3rd or 4th degree tear due to delayed diagnosis or inadequate treatment, you may be entitled to make a claim for compensation. Contact us at Glynns Solicitors to discuss your circumstances.
Please call us on 0800 234 3300 (or from a mobile 01275 334030) or complete our Online Enquiry Form.

---