Birth Injury Articles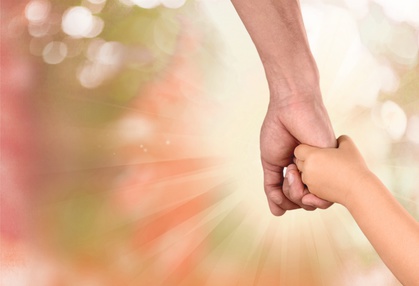 Why Am I Incontinent After Surgery for a Third Degree Tear?
If a 3rd degree tear is diagnosed and repaired promptly after childbirth, up to 80% of women make a full recovery within a year. If you are still experiencing severe symptoms, it might suggest that something has gone wrong.
Why is a third degree tear so complicated?
Any form of perineal injury during childbirth will be painful and uncomfortable but severe tears - third and fourth degree tears - produce significant injury and require repair by a skilled surgeon in an operating theatre. A severe tear will cause damage to the anal sphincter and possibly the lining of the anal canal. Therefore, the new mother requires careful examination after childbirth in order to ensure that any injury is diagnosed and repaired accurately.
What are the symptoms of a third degree tear?
When a severe tear is not noticed or poorly repaired, the woman can suffer the following on-going symptoms:
Inability to prevent the release of wind
Leakage of faeces/faecal incontinence
Urgency when needing to go to the toilet
Pain of the perineum
Discomfort during sexual intercourse
On-going infections of the perineum
At a time when the woman needs to be looking after her new-born child, these symptoms are not merely unpleasant and uncomfortable, they can significantly affect the mother's ability to care for her child, as well as to work and socialise.
What might have gone wrong?
If significant symptoms continue even after a surgical repair has taken place, it might suggest that further investigation is necessary as one of a number of problems may have occurred:
The third degree tear may, in fact, be a fourth degree tear. This means that the lining inside the anus has been damaged and, if that is not repaired, a fistula or passage can develop between the bowel and the vagina allowing faeces to leak from the vagina.
The third degree tear may have been only partially repaired meaning that symptoms will continue to some degree and the existing repair may be more likely to break down.
The method of repair may have been inappropriate. The Royal College of Obstetricians and Gynaecologists makes clear recommendations as to the type of suture materials and style of repair which should be used according to the location and nature of the injury. If a different method has been used, it may be that the repair has broken down, allowing symptoms to develop.
The original repair may have been delayed after the birth, giving time for the damaged tissue to deteriorate, possibly leading to an inferior quality repair.
Whatever the cause, on-going symptoms of this nature months after childbirth require attention. It may be that further surgery will be necessary or it may be that surgery is no longer possible and alternative strategies to manage symptoms may have to be considered.
It may also be that the woman has been the victim of a substandard level of medical care and can make a claim for compensation.
Talk to a solicitor
Glynns Solicitors have considerable experience of supporting claims for misdiagnosed perineal injury. If your medical practitioners failed to provide appropriate care during the birth of your child, leaving you with on-going symptoms, contact us to discuss your situation with a specialist medical negligence solicitor.
Please call us on 0800 234 3300 (or from a mobile 01275 334030) or complete our Online Enquiry Form.

---
Testimonials
"Before we contacted you we had no real idea that we had grounds for a medical negligence claim but after speaking to you if became clear that Wendy was indeed treated poorly. Chris took the time to explain what was happening and kept us to speed. Our deepest gratitude to you all and Chris in particular."
"I would like to say a big thank you to you for making this whole process easy and relatively painless. You kept me informed throughout and you were always polite and courteous in all forms of communication. I would not hesitate to recommend you to friends and family, so a really big thank you and I wish you all the best in the future."
» Read More Medical Negligence Testimonials?

Free Birth Injury Guide