Birth Injury Articles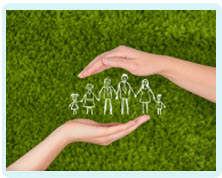 Who is to blame for a 3rd degree tear?
A 3rd degree tear during childbirth can cause pain, embarrassment and long-term symptoms. It is only natural to consider why this might have happened and whether anyone is to blame?
What is a 3rd degree tear?
A 3rd degree tear is a severe tear which can happen naturally during childbirth. Perineal tears are graded according to the extent of the damage they cause and range from a 1st degree tear which only affects the skin of the perineum – the area between the vagina and the anus – to a 4th degree tear which extends from the vagina, across the perineum and additionally affects the anal sphincter and the lining of the anal canal. A 3rd degree tear extends as far as, and includes, damage to the anal sphincter, the muscle controlling the anus.
Why does a tear occur?
It is important to understand that perineal tears occur naturally. It is thought that 90% of women giving birth via the vagina for the first time will experience a perineal tear. Fortunately, most of these will be a 1st or 2nd degree tear which may require stitches but usually repair quickly and successfully. It is thought that only 5% of women experience a 3rd or 4th degree tear.
A tear occurs because the baby needs to emerge through the vaginal opening. In order for this to happen, the skin around the vagina will need to stretch and this can result in a tear. A tear is also more likely where the baby is large or where an assisted delivery is necessary.
Is anyone to blame for a 3rd degree tear?
There are ways in which it might be possible to reduce the likelihood of a perineal tear occurring and the midwife might suggest some strategies to the mother at the pre-natal stage, such as exercises and massage to make the perineum more flexible. She might also suggest a particular position during labour and the use of a warm pad to relax the perineum.
These has also been some debate as to whether an episiotomy might reduce the chances of a severe tear. An episiotomy is a cut made into the perineum by the midwife or doctor, specifically in order to ease the passage of the baby and reduce the likelihood of a more severe tear. However, some medical practitioners argue that this actually makes a tear more likely.
The fact is that nobody is necessarily to blame for a perineal tear. What's more important is how the perineal tear is dealt with.
Reacting to a 3rd or 4th degree tear.
Immediately after the birth, the appropriate medical practitioner should carry out an examination of the mother to identify whether she has suffered a perineal tear. If a 3rd or 4th degree tear is diagnosed, it needs to be repaired promptly by a skilled surgeon in an operating theatre. A further examination will be necessary to ensure that the repair has been successful and that the entire extent of the tear has been sutured. The mother will probably also have to go on a course of antibiotics to prevent infection during the recovery.
An untreated or inadequately repaired 3rd or 4th degree tear will cause on-going symptoms such as faecal and wind incontinence.
Have you suffered from a 3rd degree tear?
If you have suffered long-term effects of a 3rd or 4th degree tear which you feel are a result of inadequate medical care, contact us at Glynns Solicitors to discuss your case.
Please call us on 0800 234 3300 (or from a mobile 01275 334030) or complete our Online Enquiry Form.

---
Testimonials
"Before we contacted you we had no real idea that we had grounds for a medical negligence claim but after speaking to you if became clear that Wendy was indeed treated poorly. Chris took the time to explain what was happening and kept us to speed. Our deepest gratitude to you all and Chris in particular."
"I would like to say a big thank you to you for making this whole process easy and relatively painless. You kept me informed throughout and you were always polite and courteous in all forms of communication. I would not hesitate to recommend you to friends and family, so a really big thank you and I wish you all the best in the future."
» Read More Medical Negligence Testimonials?

Free Birth Injury Guide