Birth Injury Articles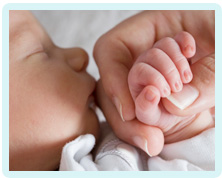 When Can I Claim For A 3rd Degree Tear?
You can claim for a 3rd degree tear if medical errors were made during the diagnosis and/or treatment of the injury.
Can I claim for a 3rd degree tear?
Some of the most common reasons for a 3rd degree tear claim include:
Failing to diagnose a 3rd degree tear
Failing to diagnose the correct type of tear
Failing to repair a 3rd degree tear
Failing to repair the full length of the tear
Failing to perform an adequate repair
Therefore you cannot claim just because you have sustained a 3rd degree tear. Such injuries are an accepted risk of childbirth and the occurrence of a tear cannot be blamed upon medical practitioners.
However, if mistakes are made during the diagnosis or treatment of a tear, there could be grounds for a claim. This is because medical practitioners should be competent enough to detect a perineal tear. A failure to do so will amount to a breach of duty, meaning the care has fallen to a substandard level. If this breach causes complications that would otherwise have been avoided – such as the onset of faecal incontinence – there will be a case of medical negligence.
How do I find out?
If you want to know whether or not you can claim compensation for a 3rd degree tear, you simply need to discuss your case with a solicitor who works in medical negligence. You will need to tell the solicitor about the care you received and the injuries you have been left with. Afterwards you will be told if you can make a claim.
When should I speak to a solicitor?
It is good idea to speak to a solicitor as soon as you suspect that a medical error has been made.
In a lot of medical negligence claims, the patient or their family will quickly become aware that a mistake has been made. This may not be the case with 3rd degree tear claims, and often people contact us after they discover they have a missed and/or untreated tear. Usually this diagnosis has been prompted by the patient seeking medical help for symptoms such as incontinence and faecal urgency. It could be weeks or months after the birth.
Whatever the circumstances, it is important to contact a solicitor earlier rather than later, otherwise you could run out of time. Medical negligence claims must be made within three years of the event, starting either from the date of the birth or the date you were made aware of the injury.
Get in touch
To speak to a solicitor about making a medical negligence compensation claim, please get in touch with us today.
Please call us on 0800 234 3300 (or from a mobile 01275 334030) or complete our Online Enquiry Form.

---
Testimonials
"Before we contacted you we had no real idea that we had grounds for a medical negligence claim but after speaking to you if became clear that Wendy was indeed treated poorly. Chris took the time to explain what was happening and kept us to speed. Our deepest gratitude to you all and Chris in particular."
"I would like to say a big thank you to you for making this whole process easy and relatively painless. You kept me informed throughout and you were always polite and courteous in all forms of communication. I would not hesitate to recommend you to friends and family, so a really big thank you and I wish you all the best in the future."
» Read More Medical Negligence Testimonials?

Free Birth Injury Guide