Birth Injury Articles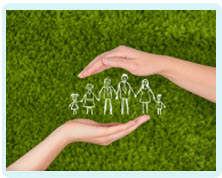 What is the Time Limit to Make a Claim for a Third Degree Tear?
By law, initiating a medical negligence claim has to take place within a specific timeframe. If you wait too long to make a compensation claim, you may find that you have missed your opportunity and your solicitors will not be able to take on your claim.
Time limitations in medical negligence
The general rule is that you need to make a claim within three years of suffering your injury. This means that you need to appoint a solicitor in time for them to investigate your case and file a claim with the court within three years of the time when your injury occurred. If you have suffered a severe 3rd or 4th degree tear which has been treated negligently, the act of negligence occurred at the time of the birth. This is when the examination, diagnosis and competent repair should have taken place and the time when you experienced substandard care which has left you suffering long-term symptoms.
Date of Knowledge
It is, however, possible that you were not informed that you had suffered a serious injury during the birth of your child.
If you did not receive a thorough examination at the time of the birth, your 3rd or 4th degree tear may not have been diagnosed. This may well be why you did not receive an effective repair and the reason why you are now experiencing bowel problems.
If your severe tear was not diagnosed until some time after the birth of your child when your symptoms prompted you to seek help from your GP, the three year limitation period will date from the time when you were told that you had a third or fourth degree tear. This is your 'date of knowledge'.
Making a medical negligence claim
Remember that suffering a third degree tear is not necessarily justification for a compensation claim. It will only be appropriate to make a claim if your severe tear was mismanaged. This might be because it was misdiagnosed, meaning that you did not receive a proper repair, or that you received a repair which was substandard in some way. In either case, you are likely to be suffering long-term and severe symptoms.
Speak to a solicitor
If you are suffering the distressing and debilitating bowel symptoms often associated with an unrepaired 3rd or 4th degree tear, contact Glynns Solicitors today.
We have supported many women with their claims for negligence regarding a severe tear and will be happy to advise you as to the suitability of making a claim and the relevant timeframe.
Please call us on 0800 234 3300 (or from a mobile 01275 334030) or complete our Online Enquiry Form.

---