Birth Injury Articles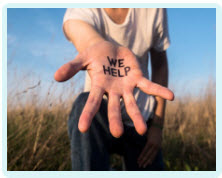 Undiagnosed 4th Degree Tear Claim
If you are suffering with the effects of an undiagnosed 4th degree tear, you might want to think about making a claim for compensation.
Increasing numbers of severe tears
We are constantly surprised by the number of women who contact us for support in making compensation claims for undiagnosed perineal injuries following the birth of their baby.
However, the number of third and fourth degree tears occurring during vaginal childbirth in the UK appears to be increasing so perhaps we shouldn't be surprised.
The long-term impact of an undiagnosed 4th degree tear can be shocking and there are a range of strategies and projects underway nationwide to try to raise awareness and improve detection of these appalling injuries.
The Royal College of Obstetricians and Gynaecologists has produced a CARE Bundle package which emphasises the need for thorough examination following vaginal childbirth. Without such an examination, it is possible that the severe internal damage of 3c and 4th degree tears will go undetected.
It is these severe tears which can cause long-term bowel damage.
The impact of a severe tear
If 3rd and 4th degree tears are diagnosed at the time of the birth, there is a very good chance that the woman will undergo a skilled and appropriate repair and be symptom-free within 12 months.
If the damage is not diagnosed, however, a repair is less likely and the shocking symptoms of bowel incontinence can become a way of life.
Many of the women who have approached us for help have found that their lives have been turned upside-down by their injuries. Many say that they had no previous idea of the impact that a severe perineal birth injury can have and are psychologically devastated by their loss of bowel control.
Those women who had planned to return to work following the birth of their baby have found that this can be very difficult. If their work involved frequent interaction with the general public, it may not be possible for them to work at all.
Speak to a solicitor
If you are suffering the distressing and debilitating symptoms of an unrepaired fourth degree tear, contact us to talk to a specialist medical negligence solicitor.
We have dozens of case studies on our websites of women who have been through similar experiences and have found that a successful compensation claim can help them to cope with the shocking impact of their injury.
Please call us on 0800 234 3300 (or from a mobile 01275 334030) or complete our Online Enquiry Form.

---
Testimonials
"Before we contacted you we had no real idea that we had grounds for a medical negligence claim but after speaking to you if became clear that Wendy was indeed treated poorly. Chris took the time to explain what was happening and kept us to speed. Our deepest gratitude to you all and Chris in particular."
"I would like to say a big thank you to you for making this whole process easy and relatively painless. You kept me informed throughout and you were always polite and courteous in all forms of communication. I would not hesitate to recommend you to friends and family, so a really big thank you and I wish you all the best in the future."
» Read More Medical Negligence Testimonials?

Free Birth Injury Guide