Birth Injury Articles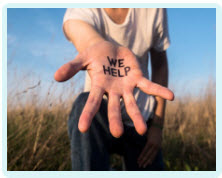 Unable to Work after Childbirth Injury
For many women, giving birth is a successful and joyful experience. For a few, however, the long-term effects can be both devastating and life-changing.
Up to 90% of women experience some degree of injury during the birth of their child. For most women, this is not a traumatic experience and they recover quickly. For approximately one in twenty women, however, the damage is severe and the effects can be life-long.
Severe perineal tears during childbirth
Tears to the perineum, the area between the vagina and the anus, are classified according to the extent of the tear and the degree of damage it causes. First and second degree tears cause the least amount of damage and generally heal quickly and successfully.
Third and fourth degree tears, however, are regarded as severe tears and guidelines exist around the prevention and management of such injuries.
These tears are likely to have a more significant impact on the woman than small tears because they additionally damage the anus, possibly affecting the internal and external sphincter (third degree tears) and the lining of the anal canal (fourth degree tears). This means that the woman's ability to control her bowel is affected.
Examining for severe tears
Guidelines recommend that a new mother should be thoroughly examined after she has given birth in order to identify any signs of a perineal tear. If a severe tear has occurred, it is necessary to transfer the mother to an operating theatre where the injury should be repaired by a skilled surgeon.
Occasionally, however, either an examination does not take place or the medical practitioner concerned is insufficiently thorough or inadequately skilled and the tear is missed or misdiagnosed.
Symptoms of severe tears
Where this happens, the new mother is likely to start to experience a range of unpleasant symptoms such as:
Inability to control wind
Urgency when needing to go to the toilet or inability to control the passing of faeces
Infections of the perineum
Discomfort during sexual intercourse
In the worst cases, a fistula or passage may develop between the bowel and bladder or vagina and lead to the uncontrolled and inappropriate escape of wind or faeces via those organs
In some cases, it is possible for the woman to undergo delayed surgery and recover from some of these symptoms but for others, this may no longer be possible or is less likely to be successful and they will continue to experience these embarrassing and distressing symptoms for the rest of their life.
Long-term impact of untreated severe tears
If you cannot prevent the passing of wind or faeces, it can make it extremely difficult to work, especially in jobs that require travel or interaction with the public. It can make the woman's domestic life and social life difficult and embarrassing.
Understandably, it can additionally have a dramatic psychological impact on the woman as her vision of the future has been destroyed.
Speak to a solicitor
If you have been left with the awful symptoms of an undiagnosed severe tear after the birth of your child, contact Glynns Solicitors to discuss your experience. We have supported many women to make successful claims for compensation due to a failure to diagnose their perineal injury and would be happy to advise you as to the best way forward.
Please call us on 0800 234 3300 (or from a mobile 01275 334030) or complete our Online Enquiry Form.

---