Birth Injury Articles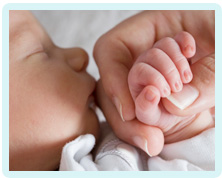 Treatment Options For Missed 3rd Degree Tear
A 3rd degree tear should be diagnosed and repaired shortly after the delivery. But if a 3rd degree tear is initially missed by medical practitioners, treatment will be delayed and a surgical repair may not be appropriate.
If this has happened to you, what treatment options are available?
Surgical repair
Medical practitioners may advise a secondary repair of the defect in the anal sphincter. Such a surgical repair is a major perineal procedure and would probably require the help of a plastic surgeon to undertake perineal reconstruction. The operation consists of mobilising the anal sphincter and performing either a direct or overlap repair.
However, doctors may not offer treatment in the form of a secondary sphincter repair because the long-term results are not particularly successful.
The results of secondary repairs are good in the short term with 60% to 70% of women having significant improvement in symptoms following a secondary repair. But the long-term results are not as good, with only 40% of women having satisfactory incontinence some five years after a secondary repair.
Alternative treatments
Therefore medical practitioners may instead recommend conservative treatment for a patient with a missed 3rd degree tear.
1. Sacral neuromodulation
One option is direct sacral neuromodulation. Initially NICE guidelines would only approve sacral neuromodulation if the patient had an intact sphincter. However, evidence from several studies has confirmed that the efficacy of sacral neuromodulation appears to be similar whether or not there are persistent defects in the external sphincter.
It is relatively straightforward for the patient to undergo a trial sacral nerve stimulator for a period of two weeks using a temporary wire and stimulator. This will give a good indication of whether the patient will get a good response for a permanent implant. The results from long-term studies suggest that if a patient gets a good result from sacral neuromodulation then this is usually maintained in the long-term.
2. Rectal irrigation
Another alternative treatment that might be considered is a rectal irrigation device such as Peristeen. This system allows irrigation of the rectum and left colon at home with a purpose-built irrigation system that is designed to empty the left colon. This can solve the problem of both urgency of defecation and incontinence. It also helps with difficult evacuation as its aim is to keep the rectum and left colon empty.
3. Other
Should any of the above treatments fail to alleviate a patient's symptoms, there are few viable alternatives available. Operations such as a gracilis neosphincter and artificial bowel sphincter have largely been confined to history. There is a new technique using a magnetic artificial anal sphincter, but this is only just beginning a national trial and it is too early to say whether or not it will benefit patients with a missed 3rd degree tear.
If these alternative treatments do fail, then medical practitioners may decide to embark upon a surgical repair.
Was your 3rd degree tear missed?
A missed 3rd degree tear amounts to medical negligence. If this has happened to you, you could be entitled to claim compensation. This would help to cover the cost of any further medical treatment you require. Contact us to find out more.
Please call us on 0800 234 3300 (or from a mobile 01275 334030) or complete our Online Enquiry Form.

---
Testimonials
"Before we contacted you we had no real idea that we had grounds for a medical negligence claim but after speaking to you if became clear that Wendy was indeed treated poorly. Chris took the time to explain what was happening and kept us to speed. Our deepest gratitude to you all and Chris in particular."
"I would like to say a big thank you to you for making this whole process easy and relatively painless. You kept me informed throughout and you were always polite and courteous in all forms of communication. I would not hesitate to recommend you to friends and family, so a really big thank you and I wish you all the best in the future."
» Read More Medical Negligence Testimonials?

Free Birth Injury Guide