Birth Injury Articles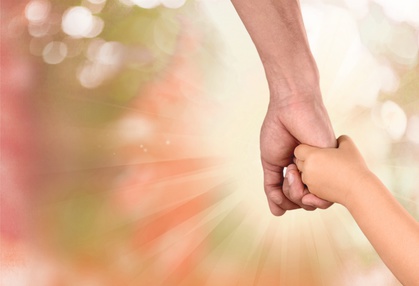 Third Degree Tear During a VBAC
If you choose to have a vaginal birth after a caesarean section (VBAC), are you at greater risk of suffering a severe tear?
Why a VBAC?
Many women wish to experience a 'normal' birth. They may have had their previous baby or babies by caesarean section, perhaps due to an emergency during labour, but would like the opportunity to give birth in a traditional manner with their next child.
Statistics suggest that a VBAC will usually produce a successful birth, it being a positive experience in approximately two-thirds of cases. There are, indeed, other reasons why a VBAC may be a healthy choice:
A caesarean section is a significant operation and has a greater chance of causing infections, blood clots and damage to internal organs
Babies born vaginally have fewer breathing problems at birth
The mother is likely to recover more quickly and be discharged more quickly than when having undergone a caesarean section
In some circumstances, the birth may be problematic, however, requiring a change to a caesarean section.
What are the risks of a VBAC?
There may also be occasions when a VBAC is not such a wise choice as it may increase the likelihood that the mother will suffer a severe tear to the perineum, the area between the vagina and anus.
Statistically, there is a greater likelihood of the mother requiring an assisted delivery with either a ventouse or forceps. Both of these methods are associated with an increased chance of a severe tear.
There is a greater likelihood that you will need an episiotomy (surgical cut to the perineum) in order to assist delivery of the birth and the existence of an episiotomy is associated with a higher incidence of third and fourth degree tears.
If you have previously given birth via caesarean section, subsequently giving birth vaginally can put pressure on the scar on the uterus and this can occasionally lead to the scar in the womb tearing.
It also seems that women attempting birth with a VBAC who are over 40 years old are more likely to require an assisted delivery which, as stated above, may increase the chance of experiencing a severe tear.
Monitoring the birth
There are, of course, risks with both vaginal births and caesarean sections. In order to try to minimise these risks and give both mother and baby the greatest chance of a successful birth and healthy return home, it is vital that the birth is monitored carefully. This is especially important where any of the risk factors are higher, such as the age of the mother or the size of the baby.
When a mother suffers a severe perineal tear during a vaginal birth, a successful recovery is most likely when the tear is diagnosed immediately after birth and treated promptly in an operating theatre by a surgeon experienced in that field.
Where a severe tear is not spotted or inadequately treated, the mother can suffer extremely distressing symptoms for years to come.
Medical Negligence
If you are suffering the effects of an undiagnosed third or fourth degree tear, contact us at Glynns Solicitors to discuss the circumstances of your injury. You may have received poor quality medical care and be entitled to make a claim for compensation.
Please call us on 0800 234 3300 (or from a mobile 01275 334030) or complete our Online Enquiry Form.

---