Birth Injury Articles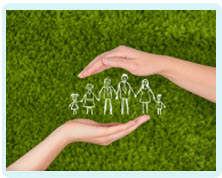 3rd Degree Tear Claim
Are you suffering with the appalling symptoms of a third degree tear due to poor management by your medical professionals? If so, you may be entitled to make a claim for compensation.
3rd degree tear symptoms
A significant proportion of women suffer third degree tears during vaginal childbirth. If these are repaired properly shortly after the birth, most women will make a good recovery. If the injury is not correctly diagnosed or treated, however, the new mother can be left with shocking and permanent symptoms.
Due to damage to the anal muscles which control the bowel, these symptoms can include the following:
Inability to control the passing of wind
Inability to control the passing of faeces
Infections around the vaginal area
Discomfort during sexual intercourse
Long-term impact of a severe tear
Understandably, symptoms such as these can have a serious and negative effect on a woman's life. Many of our clients have found it very difficult to work due to their problems of incontinence and this has caused them significant financial problems.
Many have also found that their personal relationships have broken down and they have lost confidence, leading to increasing social isolation because they are worried about leaving the house and access to the toilet.
A successful compensation claim can help to address the problems caused by loss of income and any support costs which may be necessary.
Causes of long-term symptoms
If you are suffering symptoms such as those mentioned above, it is likely to be for one of a number of causes:
It may be that your midwife or obstetrician failed to carry out a thorough examination of your perineal and anal area after the birth of your child. Unless this happens, a third or fourth degree tear can be missed. Without an accurate diagnosis of your injury, you will not have received the necessary repair by an experienced surgeon
It may be that you underwent an examination after the birth but that your injury was misdiagnosed. We have had clients who have suffered a severe tear but who only received a diagnosis of a 2nd degree tear, meaning that only a part of their injury was repaired and the damage to the anus remained.
Your injury was accurately diagnosed but the repair which was carried out was substandard in some way, leaving you with uncontrollable symptoms
Medical negligence
If you suffered a 3rd or 4th degree tear during childbirth and your injury was not competently and fully repaired, leaving you with significant life-changing symptoms, contact us here at Glynns Solicitors to talk to a specialist medical negligence solicitor.
If your medical professionals are found to have been at fault, it may be appropriate to make a claim for compensation.
Please call us on 0800 234 3300 (or from a mobile 01275 334030) or complete our Online Enquiry Form.

---