Birth Injury Articles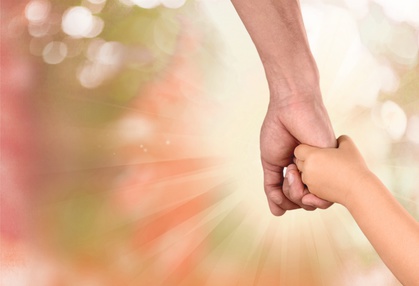 I think I have a third degree tear
If you believe you may be experiencing the symptoms of a severe perineal tear following the birth of your child but have not been diagnosed or treated, you need to take action.
The majority of women experience a tear of some degree during childbirth, especially if they are giving birth vaginally for the first time. Most tears are superficial but up to 5% of women will experience a severe tear and this needs to be accurately diagnosed and treated in order to avoid long-term distressing effects.
What are the signs of an untreated severe tear?
If you have suffered a 3rd or 4th degree tear that has either gone undiagnosed or been inadequately treated, you may be experiencing the following symptoms:
Wind incontinence
Faecal incontinence
Leakage via the vagina
Discomfort during sexual intercourse
Pain due to infection
Seek medical attention
You definitely need a medical assessment to identify the cause of your symptoms and you may require surgery. Even if your tear has been stitched, it is possible that the full extent of the tear has not been repaired or that your stitches have failed and you may need further surgery to resolve the problem.
If you have not been diagnosed with a severe tear but are experiencing the above symptoms, you need a thorough examination, including a digital rectal examination to assess whether a tear has been missed.
If you have an undiagnosed tear, you will need surgery, under local or general anaesthetic, in an operating theatre with an experienced surgeon, to ensure your tear is fully repaired. Surgery needs to take place as quickly as possible in order to produce the greatest chance of a good recovery.
What is a severe tear?
Whereas 1st and 2nd degree tears only affect the skin and/or muscle of the perineum, a 3rd or 4th degree tear also affects the anus. A 3rd degree tear will affect the anal sphincter which controls the bowel and a 4th degree tear will additionally affect the lining of the anal canal.
Without treatment, the long-term effects as mentioned above can have a significant impact on the ability to function both socially and professionally, causing distressing changes to the way you live your life.
Help Yourself
If you have a severe tear, surgical repair is vital. However, you can also help yourself to remain healthy by:
Taking antibiotics to treat infections
Ensure scrupulous personal hygiene to keep the perineal and anal area clean
Do pelvic floor exercises to increase strength of perineal muscles
Change sanitary wear regularly to reduce the likelihood of infection
Consider a claim for compensation
If your symptoms are on-going and are due to a failure to diagnose or effectively treat your perineal tear at the time of the birth, you may wish to consider making a claim for medical negligence. With prompt attention, it is to be hoped that you will make a good recovery but, for some women, sadly, these symptoms continue to affect them for years to come and compensation can help to deal with the problems which that may cause.
Please call us on 0800 234 3300 (or from a mobile 01275 334030) or complete our Online Enquiry Form.

---
Testimonials
"Before we contacted you we had no real idea that we had grounds for a medical negligence claim but after speaking to you if became clear that Wendy was indeed treated poorly. Chris took the time to explain what was happening and kept us to speed. Our deepest gratitude to you all and Chris in particular."
"I would like to say a big thank you to you for making this whole process easy and relatively painless. You kept me informed throughout and you were always polite and courteous in all forms of communication. I would not hesitate to recommend you to friends and family, so a really big thank you and I wish you all the best in the future."
» Read More Medical Negligence Testimonials?

Free Birth Injury Guide