Birth Injury Articles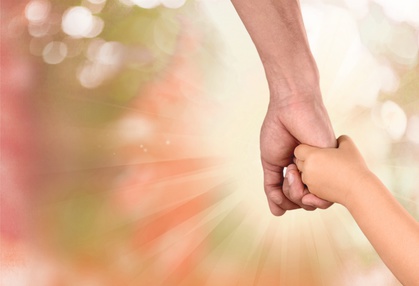 The Psychological Effects of Birth Injury
Birth Trauma Awareness Day will take place this summer, in an attempt to raise awareness of the psychological impact that a traumatic birth can have on the new mother.
The Birth Trauma Association estimates that up to 20,000 women develop post-traumatic stress disorder following childbirth each year in the UK. This is not restricted to the impact of damage being sustained by the baby during birth but also can be influenced by a range of circumstances which may induce fear or a loss of control in the mother such as the following:
An emergency Caesarean
Inadequate pain relief
Lengthy labour
Lack of information about what is happening
Perineal Trauma
In our experience, the impact of suffering a severe perineal tear during childbirth, especially where that tear is not diagnosed, can also lead to long-term psychological, as well as physical, problems.
Physical effects of perineal trauma
For a new mother who has, perhaps, not been made aware of the possibility of damage to her perineum during birth, the discovery that she has suffered a severe tear and requires immediate surgery will, at the very least, be shocking.
The possible insertion of a temporary catheter until the mother recovers from surgery will add to the trauma and distress of the situation.
If, however, the injury is not diagnosed and not treated, and the mother goes on to develop faecal and wind incontinence, the psychological impact can be devastating, leading to long-term depression.
Psychological Damage
As well as the immediate difficulties of remaining clean and managing her incontinence, these awful side-effects are likely to have a long-term effect on the mother's professional and social life. Certain types of work may become impossible. Indeed, in extreme circumstances, the mother may never work again. Socialising can become awkward and embarrassing and, frequently, the victim chooses instead to pursue a restricted social life in order to be able to manage her symptoms.
Sexual relationships inevitably become difficult. Not only might the woman experience pain during intercourse as a result of her injury, but, if she is suffering faecal and wind incontinence, the embarrassment of her situation may mean that sex is out of the question entirely. This can, understandably, have a seriously detrimental impact on relationships.
But perhaps the hardest effect for a new mother to cope with is the impact her condition can have on her ability to care for her baby and the loss she will feel when she considers that her future with her child might be far more restricted than she had wanted.
Compensation for Birth Injury
The psychological effects of an undiagnosed severe birth tear can contribute to the level of compensation the victim may be awarded. Her life may have been devastated both physically and emotionally by the events surrounding the birth of her child and compensation will help towards coping with that impact.
If you are suffering the effects of substandard care of your severe tear, contact Glynns Solicitors to discuss your experience with a specialist medical negligence solicitor.
We have considerable experience of supporting claims for the effects poorly treated birth injuries and can advise you as to whether you can make a claim for compensation.
Please call us on 0800 234 3300 (or from a mobile 01275 334030) or complete our Online Enquiry Form.

---
Testimonials
"Before we contacted you we had no real idea that we had grounds for a medical negligence claim but after speaking to you if became clear that Wendy was indeed treated poorly. Chris took the time to explain what was happening and kept us to speed. Our deepest gratitude to you all and Chris in particular."
"I would like to say a big thank you to you for making this whole process easy and relatively painless. You kept me informed throughout and you were always polite and courteous in all forms of communication. I would not hesitate to recommend you to friends and family, so a really big thank you and I wish you all the best in the future."
» Read More Medical Negligence Testimonials?

Free Birth Injury Guide