Birth Injury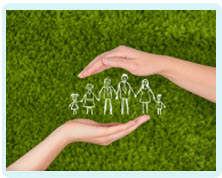 Tackling Anal Sphincter Birth Injury Rates
New measures seem to be reducing the numbers of severe birth tears. Where medical professionals continue to miss these life-changing injuries, a successful compensation claim may be a helpful way forward.
OASI Care Bundles
In 2017, the Royal College of Obstetricians and Gynaecologists, along with medical partner organisations, produced a 'Care Bundle' to try to address rising birth tear rates.
The package of measures was rolled out for testing to assess its impact on the numbers of severe birth tears suffered by women during vaginal childbirth.
The 'bundle' included recommendations to:
Inform women about severe tears and steps to minimise them
Use manual perineal protection during childbirth
Use a medio-lateral episiotomy when necessary
Examination of the perineum after childbirth including a digital, rectal examination.
According to the Royal College of Midwives, the results of the initial implementation of these 'care bundles' has succeeded in bringing about a reduction in severe (3rd and 4th degree) tear rates.
Anal sphincter injuries
A failure to use these measures may result in continuing incidences of severe tears, causing bowel incontinence or urgency, and years of embarrassment and misery.
Anal sphincter injuries cause damage to the muscles which control the bowel and, in the case of 4th degree tears, damage to the lining of the anal canal. These injuries can lean to incontinence, and, if the injury allows a hole to develop between the bowel and the vagina, the woman can start to experience leakage of wind and faeces form the vagina.
The impact on a woman's self-esteem and social confidence can be considerable. The impact on her ability to earn a living can also be significant.
Medical negligence
A compensation claim can help to tackle the financial impact of such injuries. Where medical professionals failed to diagnose or repair a woman's birth injury, they may be regarded as having provided only substandard care and a compensation claim may be appropriate.
A failure to examine a new mother thoroughly, a failure to carry out a suitable episiotomy or a failure to carry out an effective repair may all be regarded as negligent.
Speak to a solicitor
If feel that the anal damage you suffered during the birth of your baby has not been properly managed by medical professionals, contact Glynns to talk to a specialist medical negligence solicitor.
We have supported numerous women in making highly-successful compensation claims and will be very happy to advise you.
Please call us on 0800 234 3300 (or from a mobile 01275 334030) or complete our Online Enquiry Form.

---