Birth Injury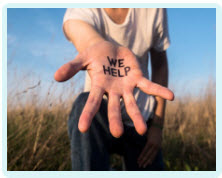 Suing the NHS for Negligent Childbirth Tear
Vaginal childbirth can cause a severe injury to the anus, producing permanent and disabling symptoms for the new mother. If medical professionals fail to provide an adequate level of care, it may be appropriate to make a compensation claim for the new mother's pain, suffering and financial losses.
Perineal damage in childbirth
Vaginal childbirth puts pressure on the skin and muscle surrounding the vagina, across the perineum and around the anus. Many women suffer a tear of this region and, in some cases, severe damage is caused. This can lead to permanent bowel problems, even incontinence of both wind and faeces, limiting a woman's quality of life and restricting what employment she can undertake.
Severe birth tears are also called 3rd or 4th degree tears and require a competent surgical repair by an experienced surgeon. It is not appropriate for them to be repaired by a midwife in a maternity unit.
Substandard perineal care
If a woman undergoes an instrumental delivery without the relevant medical practitioner carrying out an episiotomy beforehand, it may be considered as a poor level of care. If the woman suffers a severe birth tear and on-going symptoms as a result, it may be appropriate to make a claim for compensation.
Women giving birth through the vagina should undergo a thorough examination after the birth to check for any signs of a tear, especially evidence of a sever 3rd or 4th degree tear. A failure to carry out an examination may result in a misdiagnosis or failure to diagnose a severe injury at all. Inevitably, the woman will not then receive the quality of repair she requires and may suffer significant bowel problems as a result. This may be regarded as substandard care.
Severe birth tears need to be repaired fully and effectively. Without this, the repair may break down and the woman may start to suffer bowel incontinence. If the repair of a severe tear is inadequate in some way, either in terms of the technique, material or extent, it may be regarded as poor –quality care and the woman may be justified in making a claim for compensation for her on-going disability.
Speak to a solicitor
If you are struggling with the shocking effects of a severe birth tear due to the inadequate care by your medical professionals, you may wish to consider making a claim for compensation.
Here at Glynns Solicitors we have supported many women in making successful compensation claims for poor-quality perineal care following childbirth and will be very happy to advise you.
Contact us today to discuss your situation.
Please call us on 0800 234 3300 (or from a mobile 01275 334030) or complete our Online Enquiry Form.

---
Testimonials
"Before we contacted you we had no real idea that we had grounds for a medical negligence claim but after speaking to you if became clear that Wendy was indeed treated poorly. Chris took the time to explain what was happening and kept us to speed. Our deepest gratitude to you all and Chris in particular."
"I would like to say a big thank you to you for making this whole process easy and relatively painless. You kept me informed throughout and you were always polite and courteous in all forms of communication. I would not hesitate to recommend you to friends and family, so a really big thank you and I wish you all the best in the future."
» Read More Medical Negligence Testimonials?

Free Birth Injury Guide