Birth Injury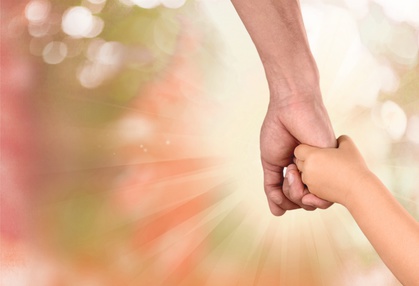 Suing the NHS for a 3rd Degree Tear
If you suffered a 3rd degree tear during the birth of your child, it should have been repaired thoroughly at the time. If you are still experiencing bowel problems, it might be appropriate to make a claim for compensation.
Negligence and 3rd degree tears
If a 3rd degree tear is not diagnosed accurately by the medical staff who attend the birth of a baby, the new mother is unlikely to receive an effective surgical repair. Such a failing in medical care may be regarded as negligent and justify a claim for compensation.
Negligence can occur in a number of ways regarding a 3rd degree tear but the outcome is the same: you are left with appalling and permanent bowel problems such as urgency and incontinence of faeces and lack of control over the passing of wind.
If you previously worked in a public environment such as a school or hotel or shop, you may have found it impossible to return to work due to the possibility of suffering a bowel accident in public.
Substandard care of 3rd degree tears
You may have been diagnosed with a 2nd degree tear instead of a 3rd degree tear. If medical staff did not give you a proper examination after your baby's birth, they might have missed the fact that you have suffered a 3rd degree tear.
If you were not properly examined at all, you may have received no diagnosis at all. A small superficial tear would probably have resolved on its own but a severe tear would not have done so and may have left you to suffer shocking symptoms.
You may have received a diagnosis of a 3a tear when, in fact, you have suffered the more severe 3c tear. This is likely to lead to an inadequate repair and on-going bowel problems.
Despite an accurate diagnosis, your 3rd degree tear repair may have been inadequate in some way, leaving you to suffer a debilitating outcome.
Speak to a solicitor
The effects of an unrepaired 3rd degree tear can devastate a woman's life and cause considerable financial problems.
If you are suffering the on-going bowel symptoms of a 3rd degree tear, contact Glynns Solicitors. A successful compensation claim can provide recompense for your pain and suffering as well as past and future financial losses caused by your poor care.
Here at Glynns we have supported numerous women in making highly-successful compensation claims for poor 3rd degree tear management and will be very happy to discuss your situation with you.
Please call us on 0800 234 3300 (or from a mobile 01275 334030) or complete our Online Enquiry Form.

---
Testimonials
"Before we contacted you we had no real idea that we had grounds for a medical negligence claim but after speaking to you if became clear that Wendy was indeed treated poorly. Chris took the time to explain what was happening and kept us to speed. Our deepest gratitude to you all and Chris in particular."
"I would like to say a big thank you to you for making this whole process easy and relatively painless. You kept me informed throughout and you were always polite and courteous in all forms of communication. I would not hesitate to recommend you to friends and family, so a really big thank you and I wish you all the best in the future."
» Read More Medical Negligence Testimonials?

Free Birth Injury Guide