Birth Injury Articles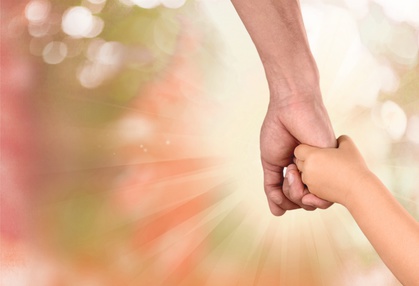 Suing my Hospital for Anal Birth Trauma Negligence
The impact of severe anal birth trauma can last a lifetime. As well as the knock-on effects of the physical difficulties caused, the new mother can also experience significant psychological distress and financial problems.
Indications that the number of women suffering from severe 3rd and 4th degree birth tears is increasing may be due to better diagnosis rather than a sign that more women are being injured. Whatever the underlying cause, however, it is crucial that all women who have undergone a vaginal birth, receive high-quality care to ensure any injury is repaired.
Misdiagnosis of perineal birth injuries
The majority of our clients with severe anal sphincter injuries have found themselves in this situation due to a misdiagnosis of their injury.
This may be due to inadequate knowledge on the part of a medical professional who does not then recognise the signs of an anal sphincter injury. It may, alternatively, be that a thorough examination of the new mother has not been carried out in the way that is recommended by the Royal College of Obstetricians and Gynaecologists.
It cannot be said too many times that an accurate diagnosis of a perineal or anal birth injury is absolutely essential to the long-term health and well-being of the baby's mother.
If a severe birth tear, a 3rd or 4th degree tear, is misdiagnosed by a medical professional it is possible that the new mother never reaches the attention of a skilled surgeon.
If a 3rd degree tear which damages the muscles which control the bowel is diagnosed mistakenly as a 2nd degree tear, an inadequate repair may be undertaken on the maternity ward. The new mother may be discharged home with her baby without realising that only part of her injury has been repaired.
She may then soon find that she is starting to experience significant bowel problems which it may no longer be possible to repair effectively and fully. The long-term outcome may be a dramatic reduction in the mother's capacity to work due to her symptoms and the financial problems which could be associated with that situation.
Speak to a solicitor
If the medical professionals who were present at the birth of your baby did not diagnose your severe birth tear correctly, they may be regarded as having only provided substandard care.
If you are struggling with the appalling symptoms of an unrepaired severe birth tear, contact Glynns Solicitors to talk to a specialist lawyer about the suitability of making a claim for compensation.
Please call us on 0800 234 3300 (or from a mobile 01275 334030) or complete our Online Enquiry Form.

---
Testimonials
"Before we contacted you we had no real idea that we had grounds for a medical negligence claim but after speaking to you if became clear that Wendy was indeed treated poorly. Chris took the time to explain what was happening and kept us to speed. Our deepest gratitude to you all and Chris in particular."
"I would like to say a big thank you to you for making this whole process easy and relatively painless. You kept me informed throughout and you were always polite and courteous in all forms of communication. I would not hesitate to recommend you to friends and family, so a really big thank you and I wish you all the best in the future."
» Read More Medical Negligence Testimonials?

Free Birth Injury Guide