Birth Injury Articles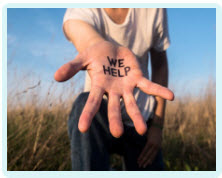 Stoma after Childbirth
When you anticipate giving birth to your child, you do not expect that the experience will leave you with a colostomy bag. How can such a devastating outcome occur?
What is a stoma?
A stoma is a hole cut into a person's abdomen through which a part of the bowel is drawn in order to allow waste matter to pass out of the person's digestive system via the abdominal wall rather than through the bowel and anus. This is usually because part of the bowel is not functioning, has been removed or is recovering from surgery. A bag is attached to the stoma and is replaced or emptied on a regular basis.
It seems an unlikely outcome from vaginal childbirth.
How can childbirth lead to a stoma?
A stoma can be required following childbirth - on a temporary or occasionally permanent basis - when the woman has experienced a severe tear. This is particularly likely if the tear has not been effectively repaired at the time of the birth.
Severe tears are referred to as third or fourth degree tears and both forms of tear involve damage occurring to the anus as a result of the pressure put on the perineum when the baby emerges from the vagina. A third degree tear will damage the skin and muscle of the perineum but will also damage the sphincter muscles which control the opening and closing of the bowels. A 4th degree tear will additionally damage the inner lining of the anal canal.
If a severe tear is diagnosed and repaired effectively at the time of the birth, there is a very strong chance that the woman will have made a full recovery within twelve months of the birth.
Failure to diagnose
If a severe tear is not diagnosed at the time, however, the on-going symptoms and complications can be extremely distressing.
The woman can find herself unable to control the passage of both wind and faeces. She may find that she has very little time to get to the toilet or she may become incontinent.
In some circumstances, a fistula, or passage, may develop between the bowel and other part of the body (e.g. the vagina) allowing faeces to leak inappropriately from the body.
The woman may require a stoma to compensate for the damaged bowel if a repair is not possible or whilst recovering from a surgical repair.
Medical Negligence
If you are continuing to suffer with unpleasant symptoms because your severe tear was not diagnosed and repaired at the time of your baby's birth, you may feel that you have received a substandard level of care.
Failing to diagnose and treat a perineal tear is considered to be medically negligent. Consequently, you may be able to make a claim for compensation for your injury and its on-going effects.
Contact Glynns Solicitors to discuss your situation with an experienced, medical negligence solicitor.
Please call us on 0800 234 3300 (or from a mobile 01275 334030) or complete our Online Enquiry Form.

---
Testimonials
"Before we contacted you we had no real idea that we had grounds for a medical negligence claim but after speaking to you if became clear that Wendy was indeed treated poorly. Chris took the time to explain what was happening and kept us to speed. Our deepest gratitude to you all and Chris in particular."
"I would like to say a big thank you to you for making this whole process easy and relatively painless. You kept me informed throughout and you were always polite and courteous in all forms of communication. I would not hesitate to recommend you to friends and family, so a really big thank you and I wish you all the best in the future."
» Read More Medical Negligence Testimonials?

Free Birth Injury Guide