Birth Injury Articles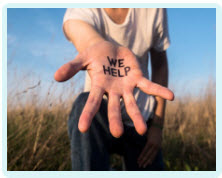 Shoulder Dystocia and Severe Birth Tear Negligence
Women whose baby has experienced shoulder dystocia during the birth are at a higher risk of suffering a severe tear. A failure by medical professionals to recognise this fact may leave the woman facing a lifetime of incontinence.
Shoulder dystocia
During the course of vaginal childbirth, the baby may become stuck behind the pubic bone. The head may emerge from the vagina and all may seem to be going well but a shoulder may become trapped, requiring input from the attending medical professionals to facilitate the birth. This difficult situation can often require emergency action and puts the new mother at risk of a 3rd or 4th degree tear.
If a woman's baby has suffered from shoulder dystocia during the birth, it is essential that the woman undergoes a thorough examination for any signs of damage, especially to her anal sphincter muscles. This should include a digital, rectal examination. If this has not taken place, the relevant medical practitioners may be regarded as having provided substandard care.
Diagnosis of severe birth tears
Accurate assessment and diagnosis of severe birth tears is fundamental to a prompt and successful repair. Severe tears should be classified according to the guidelines of the Royal College of Obstetricians and Gynaecologists as follows;
A 3a tear damages the external sphincter but to a thickness of less than 50%
A 3b tear damages more than 50% of the thickness of the external sphincter
A 3c tear additionally damages the internal anal sphincter
A 4th degree tear additionally damages the lining of the anal canal and puts the new mother at risk of a fistula unless a skilled repair is carried out promptly
Whereas 1st and 2nd degree tears can be repaired by a midwife, severe 3rd and 4th degree tears require the attention of a surgeon in an operating theatre. A failure to spot that the new mother has suffered such a terrible injury can leave the woman to struggle with a lifetime of significant bowel symptoms, even to the extent of experiencing incontinence of both wind and faeces. Miserable indeed!
Medical negligence
Astonishingly, such negligence does occur and, here at Glynns Solicitors, we have supported numerous women whose anal sphincter injury has not been diagnosed until her symptoms have become permanent.
A successful compensation claim can take into account the loss of earnings when a woman is unable to work or can only access certain types of employment due to her severe bowel problems.
Speak to us at Glynns
If you or a loved one are struggling with the shocking impact of an undiagnosed severe birth tear, contact us today to discuss your situation with a specialist medical negligence solicitor.
It might be appropriate to make a claim for compensation.
Please call us on 0800 234 3300 (or from a mobile 01275 334030) or complete our Online Enquiry Form.

---
Testimonials
"Before we contacted you we had no real idea that we had grounds for a medical negligence claim but after speaking to you if became clear that Wendy was indeed treated poorly. Chris took the time to explain what was happening and kept us to speed. Our deepest gratitude to you all and Chris in particular."
"I would like to say a big thank you to you for making this whole process easy and relatively painless. You kept me informed throughout and you were always polite and courteous in all forms of communication. I would not hesitate to recommend you to friends and family, so a really big thank you and I wish you all the best in the future."
» Read More Medical Negligence Testimonials?

Free Birth Injury Guide