Birth Injury Articles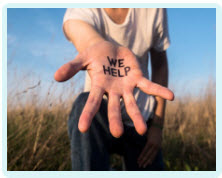 Should women be advised against a second vaginal delivery?
Experiencing a severe perineal tear during childbirth is a traumatic experience. Should women in these cases be advised against a further vaginal delivery?
What are the statistics?
Research suggests that women who have experienced a third or fourth degree perineal tear during their first labour are more than five times as likely to tear again – severely – if they choose a subsequent vaginal birth.
Other factors also increase the chances of a tear occurring such as the size and position of the baby, the length of labour, and a forceps-assisted birth, but the previous experience of a severe tear is clearly significant.
The likelihood of a severe tear in a first-time delivery is approximately 5% but in a second delivery where a tear has already occurred in the first, the chances are over 7%. In comparison, only just over 1% of women giving birth for the second time are likely to experience a severe tear when they have not already had one.
What are the options?
Should women be advised against choosing a second vaginal birth if they have already experienced a severe tear during their previous labour? Or, at least, should there be clear information provided as to the increased chances of a second tear occurring?
Some factors may be reduced during a second delivery – labour may be shorter, there may be less need for an assisted delivery – but the fact is that the chances of a tear are still greater second time around.
There are, of course, also risks involved in a caesarean section, such as blood clots and infection, which the mother will need to consider, with the support of her midwife and doctor. However, the impact of a severe perineal tear should not be under-estimated.
What is the impact of a severe tear?
Starting at the vagina, a 3rd degree tear will affect the skin and tissue across the perineum (the area between the vagina and the anus) as well as the anal sphincter, and a 4th degree tear will continue into the lining of the anal canal, too.
For the best chances of a full recovery, the mother will need immediate surgery in an operating theatre with a skilled surgeon to repair the entire tear. Most women who suffer a 3rd or 4th degree tear are symptom-free within 12 months if promptly diagnosed.
Where a severe tear remains undiagnosed, however, the long-term effects can be life-changing – wind incontinence, faecal incontinence, infections and on-going pain, sometimes when sitting or walking and during sexual intercourse.
These distressing symptoms can impact on the mother's ability to look after her baby and negatively affect her personal, professional and social life.
Have you suffered the effects of a 3rd degree tear?
If your life has been devastated by the impact of an undiagnosed 3rd degree tear, you may wish to make a claim for compensation. Contact us at Glynns Solicitors to discuss your experience. We have extensive experience of supporting women who have suffered birth injuries.
Please call us on 0800 234 3300 (or from a mobile 01275 334030) or complete our Online Enquiry Form.

---