Birth Injury Articles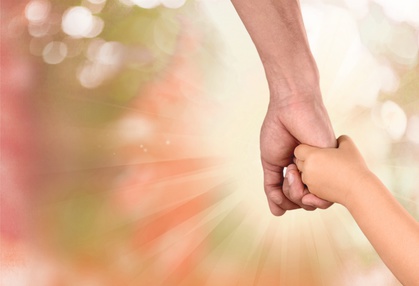 Permanent Colostomy Due to 4th Degree Tear Misdiagnosis
A permanent colostomy changes the way the bowel functions and can fundamentally change the way an individual feels and the way they live. If this life-changing occurrence is due to poor medical care of a vaginal birth, it may be appropriate to make a claim for compensation.
Fourth degree birth tears
A fourth degree tear is the most severe form of tear which can occur during vaginal childbirth. It extends from the vagina across the perineum through both the external and internal anal sphincter and into the anal canal.
Damage to the anal sphincter can cause a woman to lose control of her bowel function, leading to the uncontrolled passing of wind and faeces.
If a fourth degree tear is not diagnosed and repaired shortly after the birth, the new mother may develop a rectovaginal fistula, an abnormal passage between the anus and the vagina, which allows wind and faeces to leak from the vagina. A colostomy may be seen as a solution to the woman's bowel problems.
Assessment for perineal and anal trauma
Severe birth tears are a particular risk in the following circumstances:
Where the woman is carrying a larger than average baby
Where it is the woman's first vaginal birth
Where the woman has received instrumental (ventouse or forceps) assistance with the birth of her child
Where the second stage of labour is prolonged
Where the woman is of Asian ethnicity
Meticulous examination of a new mother following a vaginal birth is essential in order to ensure that any perineal or anal trauma is both diagnosed and repaired. Where the above circumstances apply, it is particularly important to be certain that a severe birth tear has not occurred.
A failure to examine, a failure to diagnose and a failure to repair may all be regarded as substandard care.
Negligence and compensation
If poor-quality medical care causes long-term, debilitating problems, it may be appropriate to make a claim for compensation.
The creation of a colostomy may result in a woman being unable to access some forms of employment. It may impact on her daily life in a variety of ways.
A successful compensation claim can provide recompense for the financial losses caused by the substandard medical care.
Legal advice
If you are suffering long-term bowel problems due to a failure to diagnose and repair a severe birth tear, contact Glynns Solicitors to talk to a specialist medical negligence solicitor.
Please call us on 0800 234 3300 (or from a mobile 01275 334030) or complete our Online Enquiry Form.

---
Testimonials
"Before we contacted you we had no real idea that we had grounds for a medical negligence claim but after speaking to you if became clear that Wendy was indeed treated poorly. Chris took the time to explain what was happening and kept us to speed. Our deepest gratitude to you all and Chris in particular."
"I would like to say a big thank you to you for making this whole process easy and relatively painless. You kept me informed throughout and you were always polite and courteous in all forms of communication. I would not hesitate to recommend you to friends and family, so a really big thank you and I wish you all the best in the future."
» Read More Medical Negligence Testimonials?

Free Birth Injury Guide