Birth Injury Articles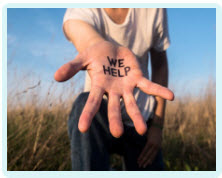 Perineal Trauma Compensation
Compensation claims for perineal damage during childbirth can result in six-figure awards. How can natural childbirth lead to such a dramatic outcome?
What is Perineal Trauma?
Perineal trauma is the damage experienced by women during childbirth. In and of itself, it is not necessarily a cause of a medical negligence claim. When it is mishandled by medical practitioners, however, the long-term effects on the woman can be appalling and pursuing a claim for compensation may be an appropriate course of action.
Perineal Trauma in Vaginal Births
Approximately 85 - 90% of women who give birth vaginally experience some degree of perineal trauma. This means that, to a greater or lesser extent, the emergence of the baby through the vagina causes the skin and/or muscle between the vagina and the anus to split. For the majority of these women, the tears are small and repair easily and fully. For a small minority, however, the damage is more extensive with possible on-going negative effects on many aspects of the woman's physical well-being.
These larger tears are regarded as severe perineal injuries and are classified as third or fourth degree tears. It is the medical response to these tears - or lack of it - that frequently results in a woman bringing a legal case against the relevant NHS Trust.
Third & Fourth Degree Tears
Third and fourth degree tears cause a greater degree of damage than smaller tears. Consequently, they need a greater level of medical intervention in order to try to repair the damage and return the woman to full health.
The reason for this is that third and fourth degree tears cause damage to the anal sphincter as well as the skin and muscle of the perineum. Therefore, if the damage goes undiagnosed and no repair is carried out, the woman can be left with wind and faecal incontinence, discomfort during sexual intercourse and infections of the perineum. These symptoms can impact severely on the woman's professional, domestic and social life.
Appropriate Medical Treatment
It is vital that any damage is identified and accurately diagnosed immediately after the birth so that an appropriate repair can be carried out. To this end, a thorough examination of the woman's perineum and anus should take place after the birth. However, this does not always occur or damage is noticed but misdiagnosed. In these cases, a repair may be delayed or not occur at all and the woman will start to suffer the appalling side-effects already mentioned.
Severe perineal tears should be repaired by an experienced surgeon in an operating theatre to ensure that a full and thorough repair is achieved. Without this, the woman may have to undergo surgery at a later date which is unlikely to be as successful.
Compensation Claims
If you are suffering the unpleasant effects of perineal trauma because your severe tears was not diagnosed or treated accurately at the time of your child's birth, you may wish to make a claim for compensation.
Here at Glynns Solicitors, we have considerable experience of supporting compensation claims for perineal tears and would be happy to discuss your situation with you. Contact us for advice from an experienced medical negligence solicitor.
Please call us on 0800 234 3300 (or from a mobile 01275 334030) or complete our Online Enquiry Form.

---
Testimonials
"Before we contacted you we had no real idea that we had grounds for a medical negligence claim but after speaking to you if became clear that Wendy was indeed treated poorly. Chris took the time to explain what was happening and kept us to speed. Our deepest gratitude to you all and Chris in particular."
"I would like to say a big thank you to you for making this whole process easy and relatively painless. You kept me informed throughout and you were always polite and courteous in all forms of communication. I would not hesitate to recommend you to friends and family, so a really big thank you and I wish you all the best in the future."
» Read More Medical Negligence Testimonials?

Free Birth Injury Guide