Birth Injury Claims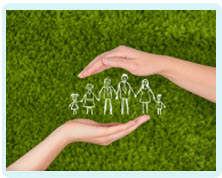 Perineal Tear Compensation Claims
Perineal tears during vaginal childbirth can cause debilitating and distressing symptoms if they are not diagnosed and repaired at the time of the birth.
Perineal tears
Many women suffer an injury to the perineum during vaginal childbirth. The extent of these injuries can vary dramatically and are classified by the Royal College of Obstetricians and Gynaecologists accordingly.
1st degree tears: damage the skin around the vagina / perineum
2nd degree tears: additionally damage the muscle between the vagina and the perineum
3rd degree tears: damage the perineum as above plus the external (and possibly internal) anal sphincter muscles
4th degree tears: these are the most severe form of perineal tear and damage the internal lining of the anal canal in addition to the damage of a 3rd degree tear
Compensation for severe perineal tears
Compensation claims relating to perineal tears are generally prompted by mismanagement of 3rd or 4th degree tears.
This is because 3rd and 4th degree tears require a highly-skilled repair in an operating theatre in order to avoid the new mother suffering a lifetime of possible wind and faecal incontinence.
Diagnosis negligence
Accurate diagnosis of perineal damage during childbirth is crucial to ensuring that a repair is carried out and most compensation claims for perineal tear negligence relate to a diagnosis failure.
If medical professionals fail to diagnose a severe tear or misdiagnose 3rd or 4th degree damage as a lesser tear, they may be regarded as having provided substandard care.
As a result, the woman affected may receive only an inadequate repair or no repair at all. If she subsequently develops the appalling symptoms of bowel incontinence, it may be appropriate to make a compensation claim.
If the new mother does not receive a thorough examination of her perineum and anus after giving birth vaginally, the medical professionals who attended the birth may be regarded as having behaved negligently.
Negligent repair
More rarely, a perineal tear compensation claim may focus on the quality of the repair rather than the accuracy of the diagnosis.
The repair of a severe 3rd or 4th degree tear requires skill and experience. If a repair is substandard in terms of technique, materials used or the extent of the repair, the new mother may be left with on-going symptoms. In fact, her symptoms may worsen as the repair breaks down.
In such circumstances, the woman will probably suffer a significant impact on her quality of life, ability to work and self-confidence and making a claim for compensation may help to address these issues.
Speak to a solicitor
If you are suffering the appalling symptoms of an unrepaired 3rd or 4th degree tear due to poor medical management, contact Glynns Solicitors today to talk with a specialist medical negligence solicitor.
Please call us on 0800 234 3300 (or from a mobile 01275 334030) or complete our Online Enquiry Form.

---